Up & Running with Cloudera Quickstart on Docker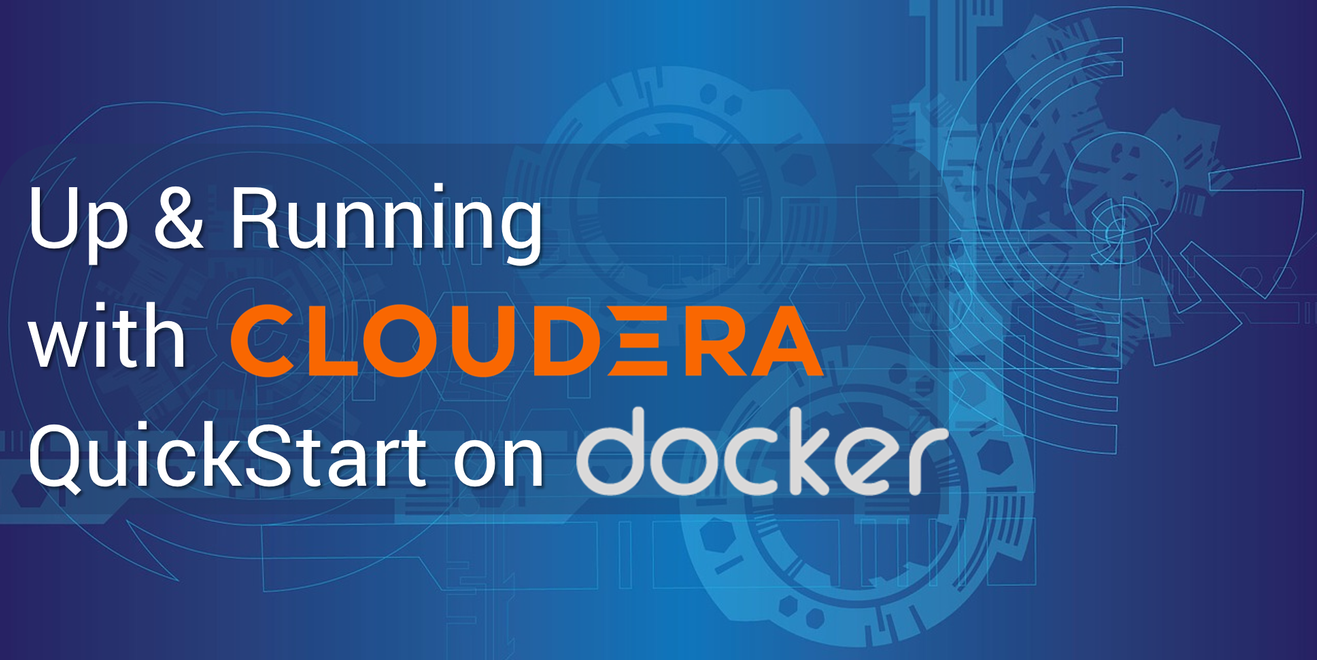 Setting up Cloudera Quickstart
In the first part, we will focus on setting up Cloudera Quickstart image to run inside Docker. As a prerequisite, Docker must be set up on your machine. 
1. Make sure Docker is running on your system and pull Cloudera Quickstart image from cloud using Docker pull Cloudera/quickstart:latest 
As of now, cloudera/quickstart image is 4.4GBs and downloading may take a bit long depending on your connection bandwidth. Once done, please check by running sudo docker images You will see a cloudera/quickstart image too in the images listed.

2. Once the image has been pulled, we will go ahead and run the image using the following command:
docker run --hostname=quickstart.cloudera --privileged=true -t -i \
 -v /home/mariam/project:/src -p 8888:8888 -p 80:80 -p 7180:7180 cloudera/quickstart /usr/bin/docker-quickstart
The command contains various flags explained below:
--hostname=quickstart.cloudera
Hostname for pseudo-distributed configuration.
Hostname should not be changed, otherwise some services might not start correctly.
--privileged=true
Gives extended privileges to container for Hbase, Hive metastore, etc.
-t
Starts a terminal emulator for running services.
-i
Keeps Standard Input open to be able to use the terminal.
-v
Mounts a local volume to a directory on cloudera container server.
-p
Publishes container's ports to the host.
Cloudera exposes different services to different ports:
● 8888: Hue
● 7180: Cloudera Manager
● 80: Cloudera Tutorial

Credentials for cloudera quickstart administrative services are:
Username: cloudera
Password: cloudera
Running the container will start various services exposed by Cloudera.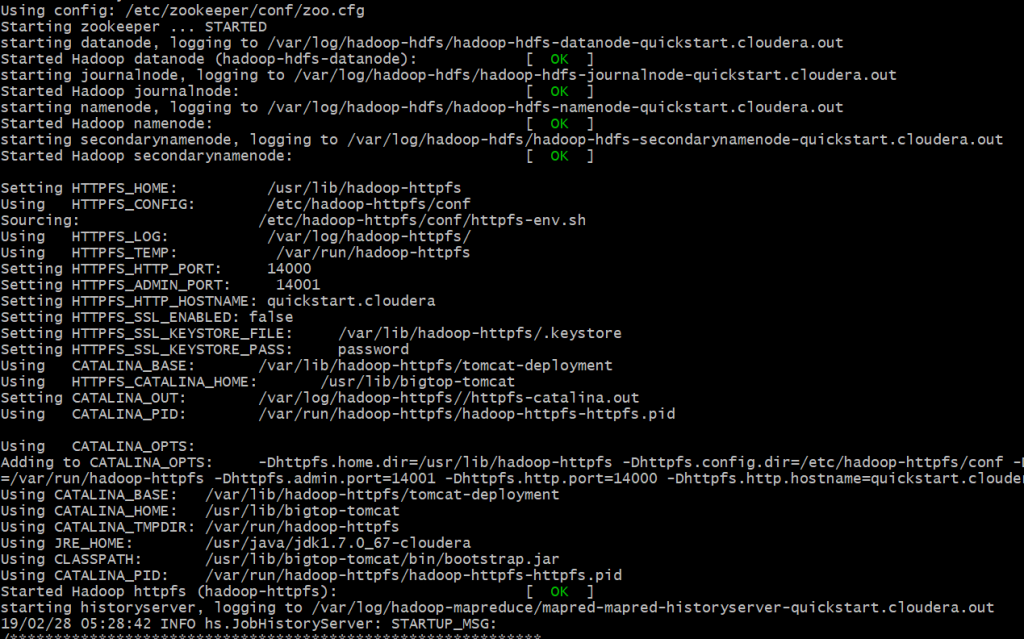 Upon successful execution, the mounted volume with files is now available in /src directory inside Cloudera container.

Sometimes HUE (Hadoop User Interface) fails while various other services start fine during the container startup.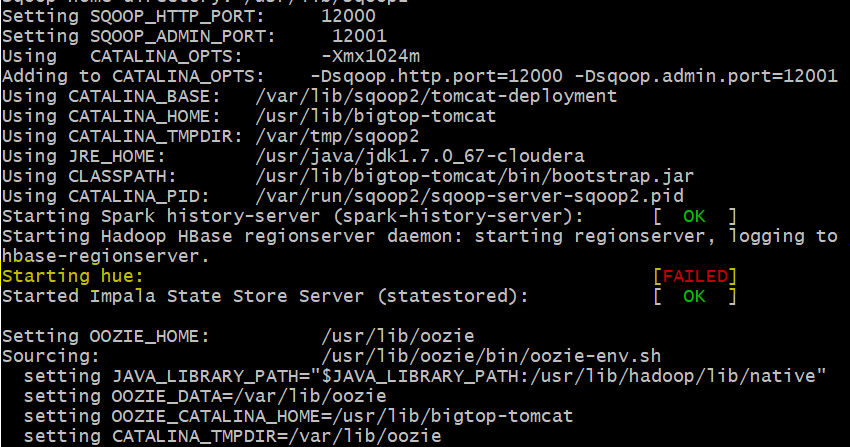 Along with various other packages that come bundled with CDH, HUE is one of the most widely used package. HUE provides a web based query editor to analyze, visualize and share data in Hadoop stack.
Even though, sometimes, Failed message is shown for HUE server, it actually starts a while later. To independently start HUE or to check if it is actually running use command:
sudo service hue start

The command will either start the service if it is not already up or will show the running status of the service. 
3. Now we access HUE from the web browser on the port 8888 using default credentials:
Username: cloudera 
Password: cloudera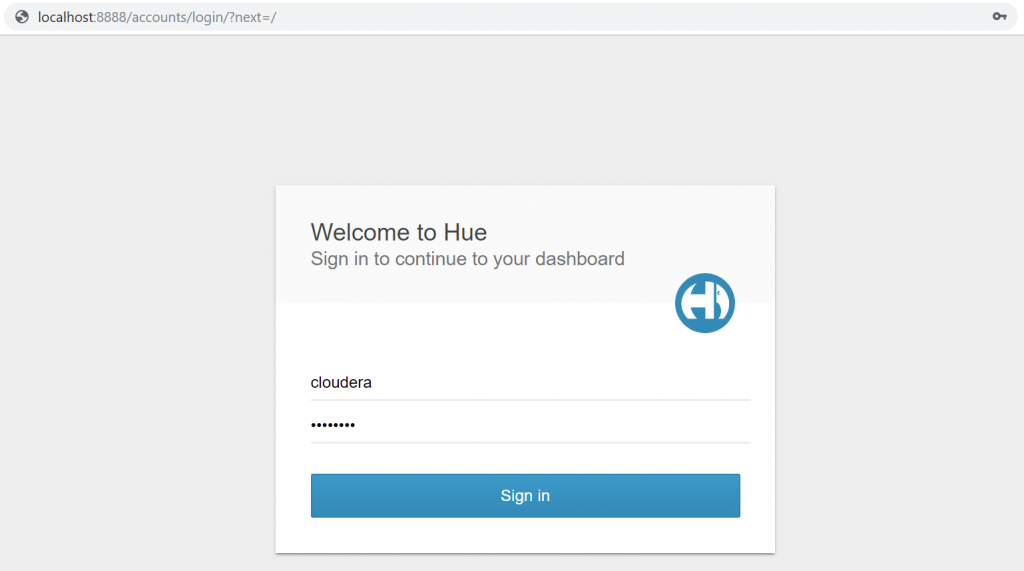 Logging in will take you to HUE home with default Quick Start active tab. Go through the quick start by following the wizard using Next button.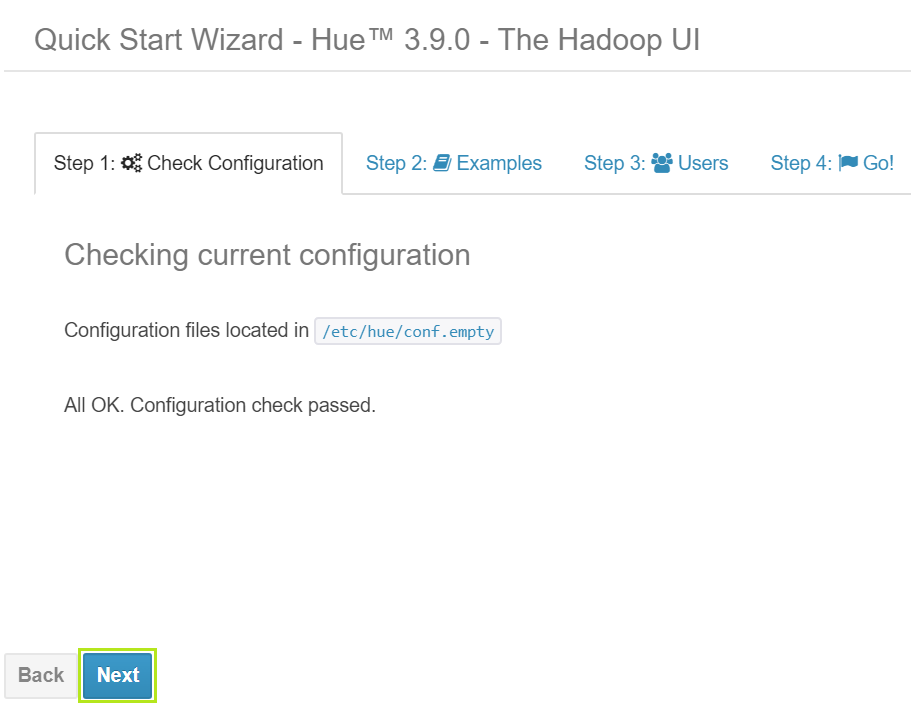 When gone through all steps, check 'Skip Wizard Next Time' option and click Done.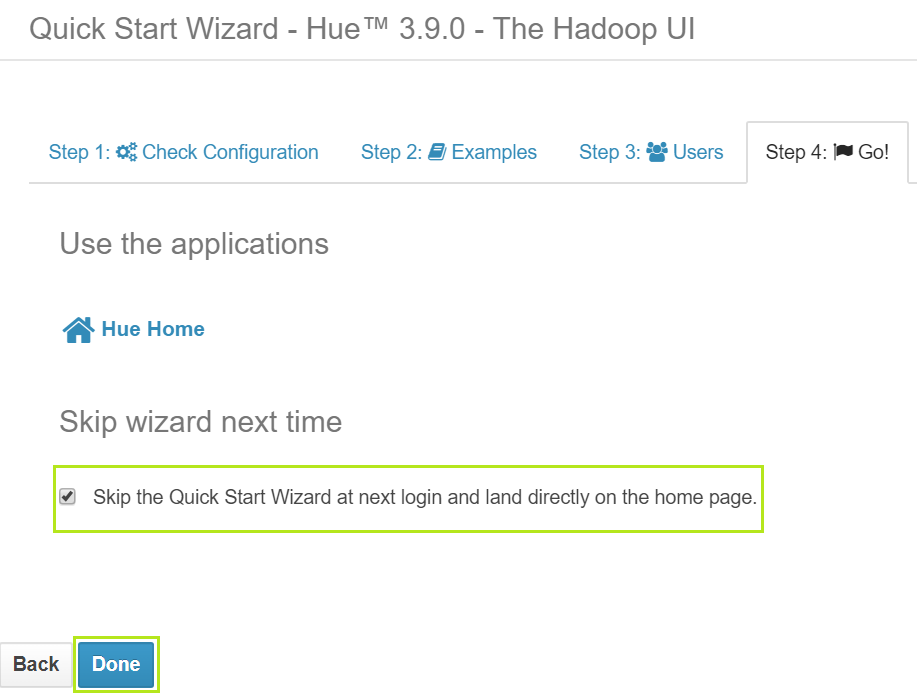 Being a web platform for analyzing and visualizing data, HUE provides graphical interface to manage Hadoop Distributed File System. Use the first icon on top right of title bar to go to HDFS manager.