Road Traffic Analysis
An Intelligent Road and Safety Solution
At Folio3 we believe in innovation and as our appetite for excellence increases, so does our product catalog. Since crafting solutions through intense research is one of our forte, we took on a project for developing a proprietary product in the road traffic analysis vertical.
After comprehensive research and in-depth trend analysis, we built an AI powered Road & Safety solution which allowed the analysis of road and traffic situation by making use of advanced deep learning. The Folio3 team built a working prototype of the vehicle counting system based on vehicle type and classification using the Deep Learning Method; it allowed to accurately differentiate between various types of vehicles and conduct a total count. It is a must-have solution for road and safety as the traffic analysis system assisted in counting vehicles while identifying the type/category of the vehicle. The video surveillance system offered in the solution also made it possible to remotely watch the traffic situation, specifically on motorways. The Road Traffic Analysis system developed by our talented team consists of video surveillance cameras and specialized software, designed to manage the cameras and the video data it records through intellectual analysis; it also enables easy interaction with other systems within a road traffic management system ecosystem.
Key Features Of Our Solution
Remote Supervision
The solution provides remote supervision of the movement of motor vehicles on streets and motorway crossings which helps in easy monitoring of on-location visits.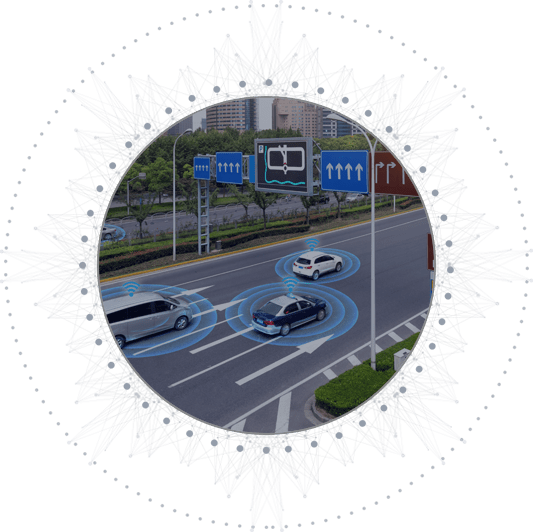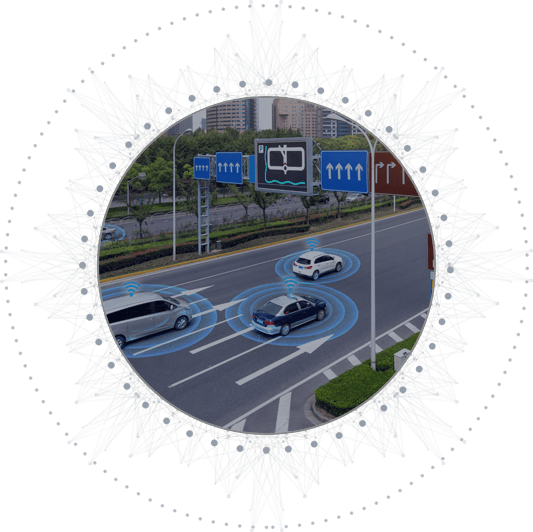 Real-Time Reporting
Enables fast decision making and calling up of relevant authorities such as traffic police or ambulance in the event of a road accident or any other traffic related issue.
Monitoring
Monitoring the traffic in real-time gives you the leverage to act proactively which helps in saving crucial time in complicated situations like road accidents and violation of traffic rules.
Centralized Management
The solution helps in centrally managing traffic and offers greater uniformity in terms of control and management operations from the central dispatching station.
The innovative road and safety solution developed by Folio3's talented team is helping save human lives while improving traffic monitoring and management - eventually building a safer future by using artificial intelligence.
Technologies used: Yolo, SSD and OpenCV