Empowering clients with AI Solutions
Discover the Power of Generative AI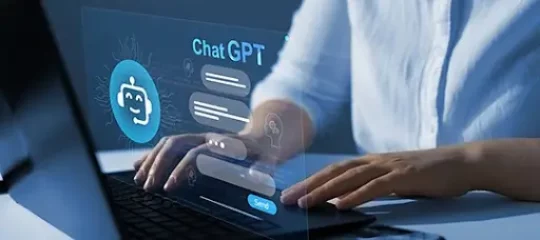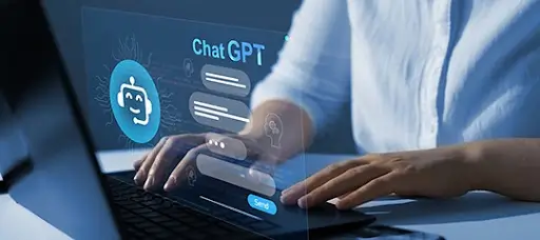 Augment Your Business with AI Solutions
With Folio3 AI's Generative AI solutions, unlock the potential of your business and discover innovative solutions. Experience the next level of productivity and efficiency with our industry-leading applications. Join the AI revolution today.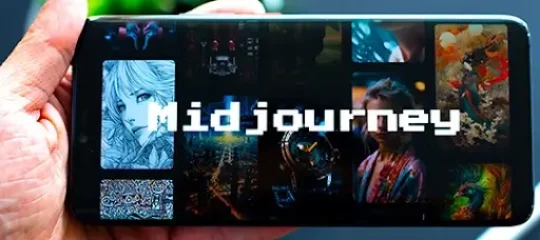 Unleash Your Creativity with AI Image Generation
Transform your ideas into stunning visuals with our AI-powered image generation service. Our cutting-edge technology allows you to effortlessly create unique and high-quality images for any purpose. Say goodbye to expensive stock photos and hello to unlimited possibilities.
A Machine Learning Company – Folio3
Folio3 as a machine learning company has a team of dedicated Data Scientists and Consultants that have delivered end-to-end projects related to machine learning, natural language processing, computer vision, and predictive analysis.
AI Solutions By Folio3 Machine Learning Company
Folio3 helps businesses automate processes and routine decision-making through advanced algorithms. We are bringing transformative change to multiple industries, such as healthcare, education, transportation, and travel with Machine Learning.
Our solutions create ease and efficiency for our clients and create a shift from the traditional rule-based processes to more intelligent ones, enabling the discovery of new unstructured data sets and patterns.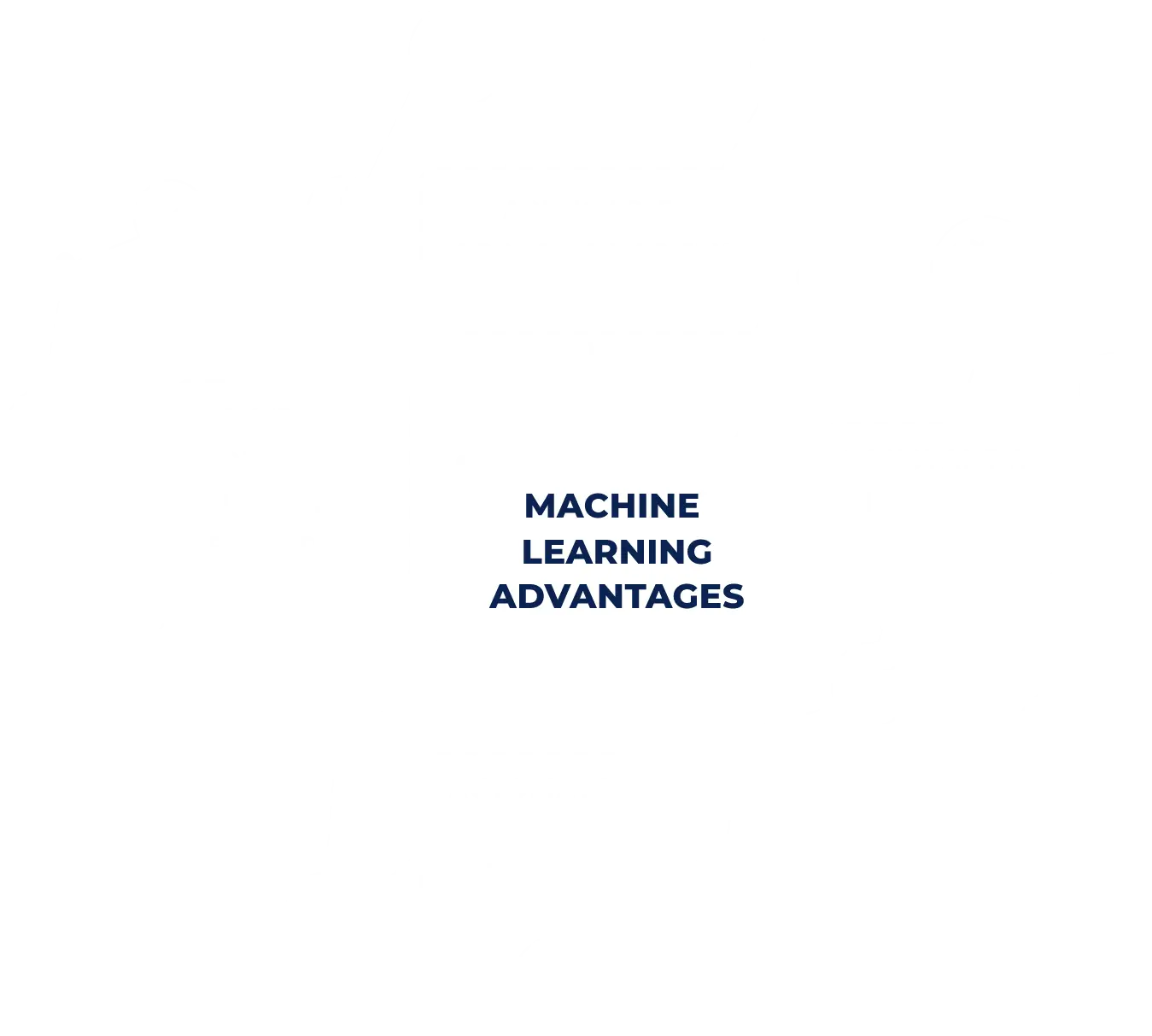 Converse Smartly by Folio3
Converse Smartly is an advanced LLM powered speech-to-text conversion platform that automatically transcribes audio files into editable text while providing insights like top keywords, summary, speaker detection, sentiment, and highlighting themes and topics using state of the art Generative AI models.
Converse Smartly is used to analyze dialogue or speech from team meetings, interviews, conferences, seminars, and even lectures into text – feel free to give it a try today!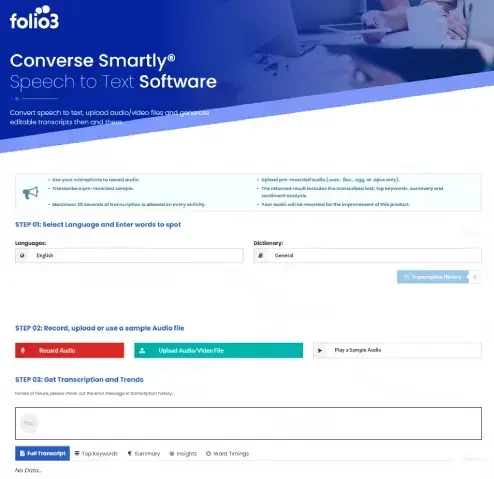 How We Work?
Folio3 machine learning company helps infuse continuous intelligence in your enterprise processes by dramatically improving business productivity, decreasing costs, and boosting ROI. When you partner up with us, our expert team ensures that they
Platform We Work With
Our talented team of experts has years of experience in developing and optimizing some of the most high-performance neural networks and engines, catering to the following platforms and services







Our Featured Work
We love the mix of clients we have, from start-ups to blue-chip companies. We don't hide, we're proud to showcase and share the details of our work. Please feel free to go through our case studies below and contact us if you'd like to find out how we can support your business.
Hear how our client was happy with Folio3 AI's resource augmentation services.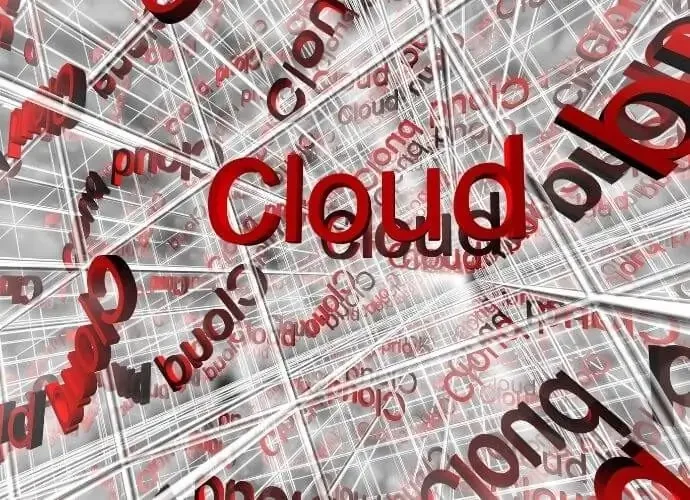 Text Recognition Using Google Tesseract

Tesseract is an open source OCR engine initially developed by HP and was released as an open source software in 2005 and was sponsored by google in 2006.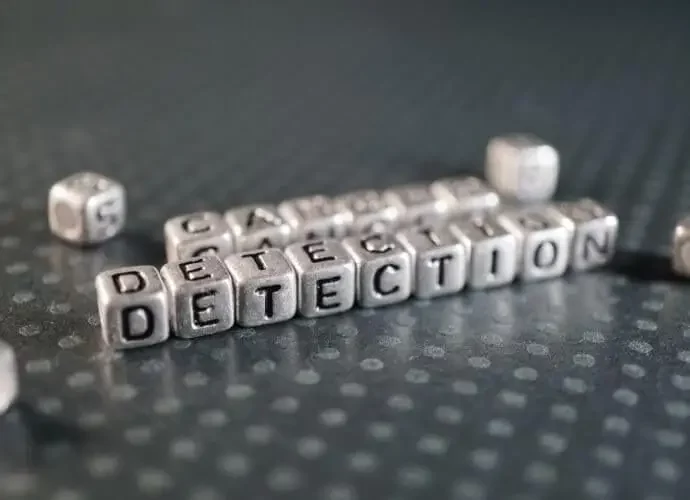 Text Detection by Using OpenCV and EAST


In this blog we are going to look at another approach for Text Detection Using OpenCV and EAST: An Efficient and Accurate Scene Text Detector.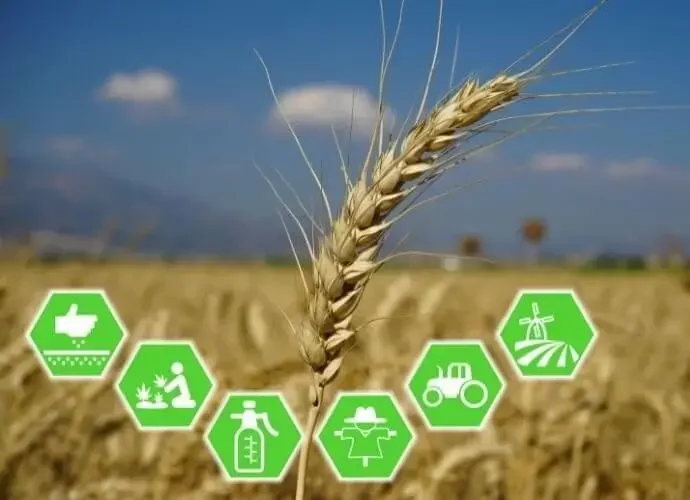 Applications of Machine Learning Algorithms


There are a lot of different implementations of algorithms in agriculture, which improves productivity and aids the farmers to monitor the fields.



LET'S TALK ABOUT YOUR PROJECT: