Driving Innovation With AI
In The Automotive Industry

Leverage AI to transform processes and products that create
unique competitive advantages for your automotive business.
Revolutionize Your Ride: AI Solutions for the Automotive Industry

With the rise of connected and autonomous vehicles, AI technology is transforming the way cars are designed, manufactured, and maintained. By harnessing the power of AI, automotive industry leaders have the opportunity to drastically improve efficiencies and make faster, data-driven decisions.
Applications of AI in the Automotive Industry
With our expertise in deep learning, we create custom solutions that enhance key performance areas, making our clients more efficient and competitive. Our goal is to maximize efficiencies and transform the automotive industry through the power of AI.

Predict road and driving conditions by leveraging big data and analytics.

Utilize AI to monitor blind spots, assist with steering and braking, alert drivers of dangerous conditions, and even help park the car, gaining a competitive edge with your AI-powered vehicles

Detect damaged manufactured parts before they are assembled in any vehicle

AI-based data annotation and object detection help manufacturers keep an eye to detect the defect in the vehicles before assembly

In-car personal assistants and dynamic maintenance to alleviating rush-hour traffic

leveraging big data and analytics to use data from connected devices and take action based on collected data

Using data collection sensors to collect data, analyze objects, and make accurate decisions while on the road

Perception Action Cycles, decision based on data generated by driving behavior

sensors that gather information about a variety of things, including fuel consumption, idling times, location, vehicle utilization, and driving hours

AI is able to predict issues and identify over-exertion points on a vehicle

Avoid system and part failures by always staying ahead of your maintenance needs. Collect data from onboard units and alert drivers about urgent maintenance.

Benefits of AI in the Automotive Industry
From smart manufacturing processes that optimize production efficiency, and sophisticated safety and maintenance systems, to onboard systems AI drives innovation across the key verticals in the automotive industry.
Meticulous Quality Control
Use deep learning methods, for quick defect detection and improved product quality with robust detection of multiple faults that are up to 95.6% accurate
Maximized Safety
AI can help reduce accidents and improve driver safety. Using deep learning to process data from sensors and cameras, identifying potential hazards on the road and avoiding them.

Predictive Maintenance
AI can help improve vehicle performance. Using AI to detect which auto parts need replacement or maintenance.
Drive Customer Satisfaction

Provide a more personalized experience to the driver, using the power of AI and data analytics.
Answer driver questions and provide suggestions based on user behavior.

Optimize Cost

Use AI to develop a system that can identify defects in car parts during production. Resulting in reducing production costs by up to 30%.

Unlock the power of AI in Automotive
Manufacturing, download our whitepaper
to stay
ahead of the game
Aiden Automotive
Aiden handled a huge amount of sensor data from vehicles which was used to generate insights via machine learning models. Folio3 handled the entire MLOps leg and augmented their teams to deliver faster deployment, minimized system errors, and a seamless integration via cloud.
Expertise used
Machine Learning, Vehicle Detection, and Fleet Management
Industry
Embedded Software Products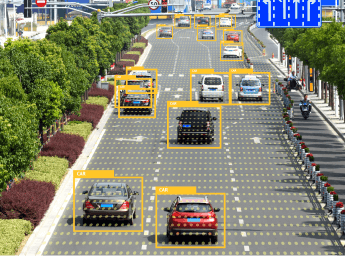 Why Customers Choose Folio3?

We have developed purpose-built AI solutions that help maximize performance based on more than 15 years of experience. We have worked in various scenarios that help us identify your problem quickly and develop insightful solutions!


Certified Software Engineers

With innovative tactics and tailored solutions created just for businesses, our AI professionals assist enterprises in resolving critical issues that limit performance.

1000+ Enterprise-Level Clients
Over the last 15 years, we've built an extensive client base of delighted customers!


20+ Pre-built Models Deployed
We have worked on multiple projects deploying more than 20 pre-built AI models on various projects globally

AI Automotive Solutions FAQs
How is AI used in cars?
AI and Machine Learning applications are used in cars to accomplish different things like navigation, traffic detection, lane detection and assist, and other functionalities involving IoT sensors, cameras, etc.
What kind of data does a self-driving car use?
Self-driving cars crunch data from a range of sensors to identify and understand their surroundings, like cameras, radar, lidar, GPS, computer vision, sonar, etc. Using this data the car is able to navigate paths, detect and avoid obstructions, and read road markers and signs.
What is Artificial Intelligence in the automotive industry?
AI can be utilized in many ways across different business functions, ranging from improving efficiencies in manufacturing, optimizing the business processes like warranties and claims, developing onboard systems for cars, running autonomous systems in self-driving cars, etc.
LET'S TALK ABOUT YOUR PROJECT: