Elevate Your CX with Tailored Semantic Search Fit For Your Needs
Tailored specifically for the Customer Experience (CX) environment, our Semantic Search Solution goes beyond traditional enterprise searches. Our innovative approach allows you to boost your First Contact Resolution (FCR), reduce Average Handling Time (AHT), and elevate Customer Satisfaction (CSAT) rates.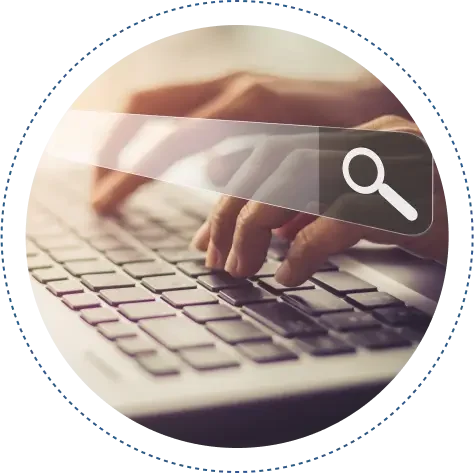 Our AI Semantic Search Solution Comes Packed With Powerful Features

Connect All Your Apps, Seamlessly With Our Semantic Search Solution

Whether you rely on Zendesk, Google Drive, or any other applications, our Semantic Search Solution integrates effortlessly with your existing software stack. No more tedious data silos;


Harness CRM Variables for Precision
Accuracy matters. We leverage CRM variables to provide precise and relevant results for every query. Your customers and agents can trust that they'll find the information they need without the guesswork.


Customize Permissions and Tailor Search Results

Empower your users with a personalized experience. Set permissions and tailor search results to match user-specific content, ensuring that the right people access the right information.


Embed Search Widgets Where It Matters

Folio3 AI's Semantic Search Solution enables you to embed search widgets in agent desktops, CRMs, or websites, making it easier than ever for your team to access crucial data.


Deploy Across Customer & Agent Environments

Time is of the essence in the world of CX. Our AI Semantic Search widgets deliver answers directly to the fingertips of both your agents and customers, improving response times and overall efficiency.

Leverage The Benefits of AI-Powered Semantic Search

Beyond Search: Taking Meaningful Actions
Combined with decision trees, our Semantic Search Solution transforms data into actionable insights. Your agents and customers will never hit a dead-end again. We guide them with bite-sized steps through troubleshooting, ensuring a seamless experience.


Bridging Search with Insightful Answers Through Q&A

We go beyond traditional search results with generative question-answering. Craft insightful answers directly from your knowledge base, tailored to every query. Our Semantic Search Solution empowers you to:


Embed Q&A Across Customer and Agent Platforms

Utilize your knowledge data and Language Models for clear, concise answers. Link to workflows and knowledge for empowered actions


Drive CX Efficiency with Analytics

Understanding user behavior is crucial for delivering an exceptional CX. With our analytics, gain insights into what's working and what's not. Identify gaps, review search patterns, and continuously improve your customer experience.



With over 15 years of experience in delivering purpose-built AI solutions to our clients that help maximize performance, we have worked in a range of scenarios that help us identify your problem quickly and deploy insightfully built smart solutions!


Our AI experts help organizations resolve key issues that hinder performance with out-of-the-box strategies and solutions that are developed specifically for them.



1000+ Enterprise-Level Clients
By working for over 15 years in the industry, we are proud to have built a vast network of satisfied and happy clients.



Our AI experts can tailor the desired solution to your unique needs, whether it's custom dashboards, API access, or integrating an AI solution with your existing platform seamlessly.

Ready to take your CX to the next level? Get in touch with us to learn more about our AI Semantic Search Solution.

LET'S TALK ABOUT YOUR PROJECT: