Video Transcription Software
Automate Video transcription and extract text along with top
keywords and topic trends.
AI-Powered Video Transcription
Our automated video transcription software allows you to extract text from your videos and provide a complete transcript, with the option to easily search through and edit content. This process will allow you to produce more content with less time and fewer resources.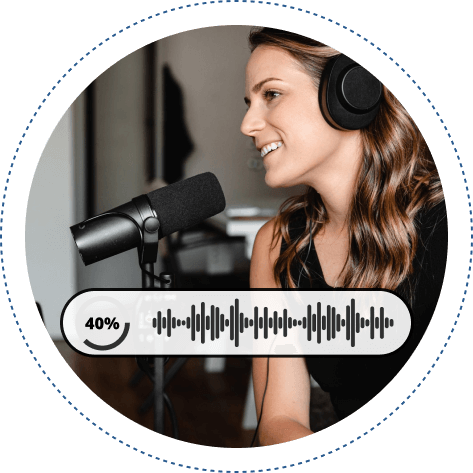 Benefits of Video Transcription Software

Using the Folio3's Video Transcription Solution can help you achieve maximum efficiency and productivity with our automated transcription process. Whether you are working as an individual or as part of an organization, we will create ease across your process.

Save Time
Quicker transcription with our automated process


Fewer Resources
Achieve the same results without having to deploy a vast amount of resources


Accurate
Accurate transcription of all your video content


Customizable
Customize features according to your unique requirements

Use Cases
Our Video Transcription software can be used to transcribe and generate subtitles for all kinds of content
Available as SaaS and Custom Deployment
Our is available for clients to use as SaaS offering or completely custom solution deployed as per their specific requirements.

LET'S TALK ABOUT YOUR PROJECT: