AI Image Processing Service
We help you implement face recognition functionalities,
detect and recognise objects, actions in images and video,
run visual search, and so on.
What is AI Image Processing?
Image processing is the method of manipulating an image to either enhance the quality or extract relevant information from it. AI Image Processing Services combine advanced algorithmic technology with machine learning and computer vision to process large volumes of pictures easily and quickly. Folio3 offers tailor-made solutions for all your Image Processing needs regardless of the amount and nature.
AI Image processing Services Offer by Folio3

Identifying objects & Patterns
Machine led visualisation to identify objects and patterns not visible to the naked eye.

Restoration and improvement of image quality to enable object identification.

Image Tagging & Database
Creation
Tagging images with characteristics data to facilitate the creation of a dataset and subsequent image retrieval system.
Counting, measuring and analyzing objects in images and videos automatically, and modifying using predefined rules and dynamic data.

We can integrate APIs of any Image Processing Software you like in your App, tool or product.

With deep understanding of Image Processing Tools, we can create custom Apps for your business powered by AI.
Explore our other pre-built models
AI Image Processing Services for Enterprises and Businesses
AI Image Processing Services can become critical for a large number of organisations, both private and public. Because the human visual system cannot perceive the world as well as digital detectors. Thus for accurate and comprehensive results, businesses employ AI Digital Image Processing services.
The most commonly applicable industries/departments include

Manufacturing and Assembly



Surveillance and
Monitoring System



Enterprise Resource
Planning Software

AI Image Processing Technologies we have expertise in
Open source AI Libraries for AI Image Processing
Facial recognition, object identification, human action classification, tracking movements and objects in video among are only some of the many ways in which Folio3 can help you with OpenCV in your AI Image Processing.

Stereo, video, structure from motion, probability modelling, GUI design, classification, robust estimation, feature tracking, topology, 3d imaging, and much more offer by folio3

Image processing, Neural networks, Genetic algorithms, Fuzzy logic, Machine learning and robotics are also some of the common services offered by folio3 using AForge.NET open-source libraries.

Robotics, Object recognition, Sign language and Gesture recognition. The primary goal of the LTI-Lib by folio3 is to provide an object-oriented library in C++, which simplifies code sharing and maintenance yet still offers fast algorithms for real-world applications.
Machine learning frameworks and platforms for image processing

Using TensorFlow service by folio3, you can efficiently train and deploy models in multiple platforms, including the cloud, on-premises, browser-based, on-device regardless of the language used. Lastly, TensorFlow also provides an environment for research experimentation with a simple and flexible architecture.

Folio3 is an expert at using the full range of features Pytorch has to offer. TorchScript provides a seamless changeover between eager mode and graph mode to quicken the track to production. The second feature is scalable distributed training and performance optimisation in both research and production.

MATLAB Image
Processing Toolbox
MATLAB Image Processing Toolbox customization offer by folio3 lets you automate routine or typical image processing workflow, thereby improving efficiency. You can also interactively segment data, compare image registration techniques process large data sets in batches. Similarly, the Visualisation function allows you to explore images and videos while enabling contrast adjustment, creating histograms and manipulating regions of interest (ROIs).

Computer Vision by Microsoft
You can enhance content discoverability, improve text extraction speed and create products that visually interact with the world and the people using them. Folio3 will use MS computer vision api to label content automatically, extract printed and handwritten text from scanned (or otherwise) images and recognise familiar subjects such as popular brands and landmarks.

The Google AutoML Vision powered by folio3 enables automated training of custom machine learning models depending on your particular use case. All that is necessary is to upload the images and train custom image models with AutoML Vision's easy-to-use graphical interface. You can also optimise your models for accuracy, latency, and size with the option to export each model to your application in the cloud or other devices.
AI Digital Image Processing Service Advantages
AI Image Processing advantages are far-reaching. Every sector, both public and private benefit from using AI and ML to track, analyse, and interpret images in real-time. As more powerful organisations come to realise what AI Image Processing and ML can achieve, the more AI will become a standard. Below are some of the advantages AI Digital Image Processing can bring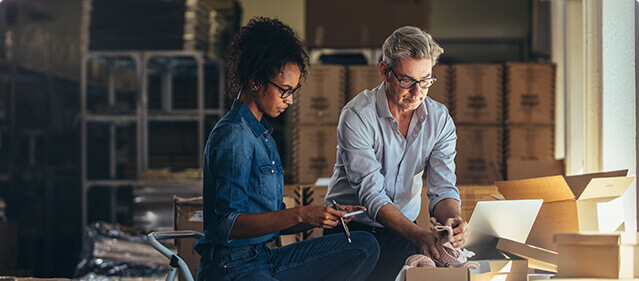 Improved Online Merchandising
Merchandising online relies heavily on tagging images with appropriate keywords and understand what the customer wants. A Gucci bag, for example, may come attached with several keywords such as "bag", "Gucci", "polyester", "double strap", "black" so that the search engine can match keywords with the most relevant result. AI Image Processing compares the actual physical characteristics of the objects in each image which enables finding similar products as well.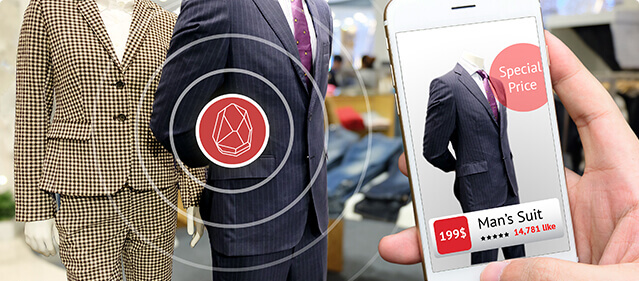 Seamless Store Experiences
One of the best examples of this is Amazon and its removal of waiting in long lines. AI Image Processing can help make the entire process of dealing with cashiers, counting items, making payments and checking out seamless and painless. By automatically detecting items in the trolley or basket, the cashier will already have a list of items entered against which to verify contents rather than physically scanning each item.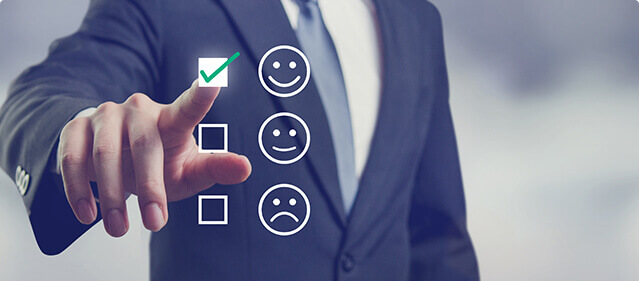 Unique Customer Experiences
Many social media applications such as Snapchat and Animoji aim to provide quality user experience through appealing and entertaining products that are intuitive and dynamic. AI Image Processing, in this case, enables facial mapping, augmentation of digital filters to change the shot rather than the picture afterwards. Manipulation that was previously unheard of has become mainstream.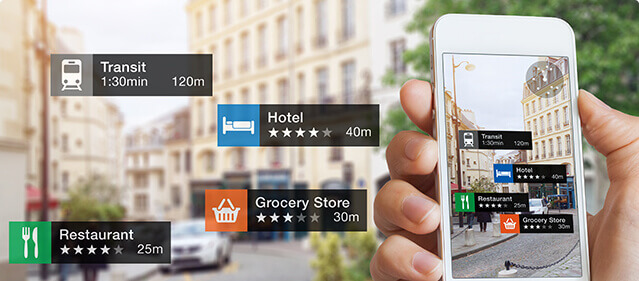 Augmented Reality
Google Glass was singled out as the next significant innovation in how we interact with the world and bridging the gap between reality and virtual space. Although it didn't turn out to be an excellent success story, it wasn't too far. For instance, if you saw a bike when walking to your closest grocers, you could scan it using Google Glass and get information about the specifications and all the places where you can buy it through AI Image Processing. In the same way, google translate can translate pictorial words through the same technology.
Folio3 Offers Object Detection for Companies
Using AI Image Processing
Folio3 is a leading AI integration and implementation company that offers unmatched solutions with innovative features and continuous support service provision. Our highly skilled team of professional's boast year of experience in helping companies with solutions that meet unique business needs. That is why Folio3 delivers AI Digital Imaging Services that are customizable, scalable, comprehensive and affordable. Two of the best services offered by Folio3 include Face Recognition and Road Traffic Analysis.
Road Traffic Analysis is an intelligent road safety solution that helps analyse the road condition and traffic situation at any given time. By making using advanced AI Image Processing and deep learning, Folio3 developed a system for vehicle counting based on vehicle type and classification to differentiate between various types of vehicles accurately. The video surveillance system included also enables remote monitoring of traffic movement.
Similarly, Face Recognition is a highly accurate and real-time facial recognition solution which provides results based on a Histogram of Oriented Gradients (HOG) and Convolutional Neural Network (CNN). By using dLib for identification of facial structure and object-oriented detection, Folio3 enables the use of the human face as a key. With a wide variety of applications in law enforcement and other civilian organisations, Face Recognition captures images from a distance without the need for any physical interaction between the system and the user.
How Does the Folio3 AI Image Processing Model Work?
Folio3's AI Image Processing system is relatively simple. It is a combination of object identification, localisation and description. In other words, the system identifies objects within the picture, pinpoints the exact dimensions, location and characteristics, then attaches the relevant keywords. Also, depending on the need, the system can automatically improve image quality. Below are the eight critical phases of the process:
In the image, acquisition phase, we first capture a picture with a sensor and convert it into a manageable entity (a digital file with specific properties in most cases)
Next, through analysis, the AI identifies hidden details within the photograph through a set algorithm.
The restoration process removes any flaws an image to get a cleaner version based on probabilistic and mathematical models.
Involves changing the colour scheme of a copy. This process can include converting to grayscale or RGB in case of black and white photos.
Involves compressing or decompressing a picture by adjusting the size and resolution depending on the intended use.
06
Morphological Processing
This phase adds a description of the object within the image in terms of general shape and structure.
This phase involves identifying the particular features of specific objects.
08
Representation and description
The last step consists of visualising the processed data to enable a better understanding.
Furthermore, in simpler terms, Foilo3's pattern recognition process can be broken down into the following procedure:
Classification – involves identifying and categorising the image.
Classification and Localisation – consists of classifying the image as well as identifying the approximate location of the object within the image.
Object Detection – it is the classification and approximate location of multiple objects within the picture;
Instance Segmentation – involves object detection with the exact dimensions and parameters of each object.
Folio3 is a leader in the field of AI, ML and CV and is equipped with the best tools and technology to deliver what you need within budget and in time.
Why Choose Folio3 as your Technology Partner?


300+ Projects Completed So Far

LET'S TALK ABOUT YOUR PROJECT:
What are the Digital and Analogue AI image processing services?
There are two types of image processing:
- Analogue
- Digital
Analogue image processing refers to handling physical photographs, printouts and other forms of hard copy images. These are processed manually, usually only to enhance the quality of the picture. Any additional tagging of information is subjective. On the other hand, digital image processing involves the manipulation of digital images by using computer algorithms rather than human judgement.
For analogue, the output will always be an image due to the difficulty in manually extracting data. On the other hand, for digital processing, the output will be an image alongside information of the image characteristics and geo-tags through the use of Artificial Intelligence (AI), Machine Learning (ML) and Computer Vision (CV).