Face Recognition Service
Implement low-friction and advanced facial recognition functionalities in your apps for a seamless and secure user experience.
Seamless Facial Recognition
Folio3's experts excel in the design and development of advanced computer vision and AI solutions for clients to help them stay ahead of the curve. Our team of computer vision professionals has expertise in deploying seamless facial recognition, image recognition, and other image similarity solutions.

Advanced Facial Recognition
Seamlessly recognize faces based on a range of attributes

We deploy facial recognition within your apps with ease using APIs

Enterprise-grade Security
We ensure the security of your data and trained models to protect the privacy of all parties involved
Do More with Facial Recognition Services
Leverage Folio3's facial recognition technology to detect and identify faces in images and videos. We can help you build detailed business scenarios using facial recognition, like authenticating access, counting people in spaces, or gathering crowd insights.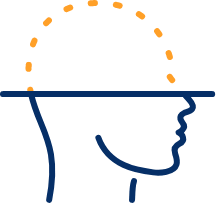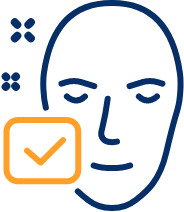 Face Identification/Verification
Folio3 is a leader in the field of AI, ML and CV and is equipped with the best tools and technology to deliver what you need within budget and in time.
We offer advanced image similarity solutions to businesses across the globe, ranging from e-commerce, fashion, healthcare, real estate, and manufacturing industry. Using the latest tools and platforms we deliver consistent and reliable image recognition services that enable you to boost your conversion rates and drive customer satisfaction.





What's a Facial Recognition Service?
When you post a photo on your social media profile, and it automatically tags the people in it, it seems like magic, doesn't it? Well, that is the revolutionary face detection technology.
Living in a hi-tech world allows us to enjoy technological solutions that are either a product of computer vision or artificial intelligence. Face recognition service is a product of the combination of both computer vision and artificial intelligence that is gaining firm ground in every sector of the world!
It is a smart solution that allows unlocking phones with ease, makes security checks efficient, and adds convenience in our lives in unimaginable ways!
Face Recognition Service Features – A Revolutionary Product of Technology
The technology of face recognition is revolutionizing not just the security sector but even has its roots in the retail as well as the healthcare sector.
Identification of Different Facial Profiles
With face recognition, you can identify a wide range of facial profiles and distinguish between them on the basis of expressions, images, and facial attributes. The technology allows facial identification even in the poorest quality images and videos.
Recognition/Face Searching
Recognizing IDs even from a sea of profiles becomes easy with facial recognition. It saves companies from investing their time to conduct profile scans from the large-scale facial database.
Understanding
Understanding facial attributes are possible with face detection technology. It is a perfect tool to analyze customer experience, thoughts, and reactions. It helps companies address the weaker areas of their service.
Customer Segmentation
Customer segmentation is an essential technique for businesses. The facial feature point positioning allows companies to analyze wide-angle facial profiles.
Emotion recognition
Detect the emotions depicted in a particular image. Find out the emotional state of a person from a set of emotions such as anger, fear, contempt, sadness, happiness, and surprise. The solution can also be used to provide real-time analysis of facial expressions.
Smart Face Recognition Service – A Useful Tool For Every Industry
Facial detection is a state-of-the-art solution for all major sectors around the world that are focusing on providing their customers with the absolute best! Almost all major industries are incorporating the face identification technology in their operations.
Retail – Bridging the Gap between Online and Offline Shopper Behavior
Facial recognition solutions help retailers bridge the gap between online and offline shopping. It helps in creating a database of all customers, and as they walk into the stores, the retailers can better tailor the experience of their customers. It paves the way for an exceptional in-person experience for a shopper. Face detection solutions help in shortening lines, reducing costs, providing personalized services, strengthening security, and increasing customer loyalty!
Hospitality – Better Experience for All
There are two significant concerns for people when booking hotels. The first is security, and the second is checking in. Checking in can get very long and tiring, but with face identification, hotels can automate check-in and make their guest's experience amazing. Moreover, it can help improve security and functionality at the room entrance.
Manufacturing – Enhanced Productivity and Safety
The safety and security of the workers were under a big question mark in the manufacturing industry. However, with facial detection, the industry has got a chance to handle the safety and security of its workers better. The companies can ensure their workers'' safety by knowing exactly where they are and even secure the working site.
Finance – Reduction in Fraud and Cybercrime
Mobile banking and financial services have made our lives easier, but they have exposed us to significant risks of cybercrime and fraud. The online financial service providers can authenticate their users through face detection. The technology is helping the financial service providers strengthen their multi-factor authentication methods.
Airlines – streamlined Workflow
The boarding process is hectic for both the airline staff as well as the travelers. With face recognition service, the workflow can be streamlined, reducing the queues and improving the speed of check-in. Moreover, it becomes easy to enhance security.
FAQs
How google collects and use face recognition data?
Google Nest Hub Max is using a new feature, Face Match. It features always-on facial recognition system. The always-on facial recognition is a way to provide the users with a personalized experience. It detects which family member is using the device and it creates a personalized experience for them.
Which face search recognition is best?
There are a lot of face search engines but the best ones are;
Google Face Recognition
TinEye Reverse Image Search
Yandex
Can Face Recognition App be fooled?
Technology today has significantly advanced. People have tried to beat facial recognition using a lot of makeup, wearing caps, hoodies, sunglasses, and by partially covering their face. No technique has seemed to work. Wearing a full mask and tilting your had by 15° are some impractical ways to fool face detection software.
Facial recognition, object identification, human action classification, tracking movements and objects in video among are only some of the many ways in which Folio3 can help you with OpenCV in your AI Image Processing.

Stereo, video, structure from motion, probability modelling, GUI design, classification, robust estimation, feature tracking, topology, 3d imaging, and much more offer by folio3

Image processing, Neural networks, Genetic algorithms, Fuzzy logic, Machine learning and robotics are also some of the common services offered by folio3 using AForge.NET open-source libraries.

Robotics, Object recognition, Sign language and Gesture recognition. The primary goal of the LTI-Lib by folio3 is to provide an object-oriented library in C++, which simplifies code sharing and maintenance yet still offers fast algorithms for real-world applications.
LET'S TALK ABOUT YOUR PROJECT: