AI AgTech Solutions
Bespoke Artificial Intelligence solutions for agribusinesses that optimize
operations and eliminate costs.
How AI Revolutionizes AgTech
AI can help agribusinesses boost their yields and drive down costs across the board by delivering key insights about soil health, crop assessments, and computer vision-powered crop monitoring systems.

With modern technology, like drones, IoT sensors, etc., becoming more commonplace, businesses can utilize these tools to monitor crops with ease and utilize our custom solutions to crunch data, discover insights about soil quality, and receive alerts about any anomalies.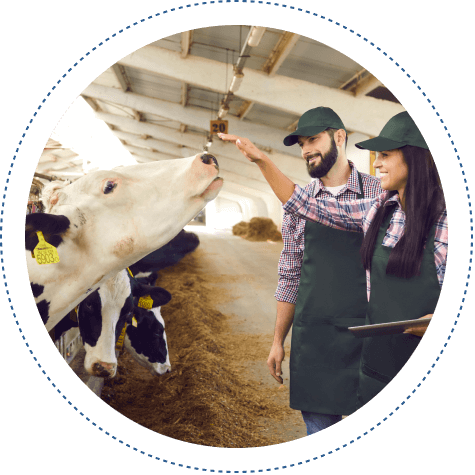 AI and machine learning applications that are tailored to your business needs can dig up key insights and patterns using sensors and imagery that can help you maximize yield.

Utilize smart agriculture techniques powered by AI to create cost efficiencies and maximize ROI.

Greatly lower dependencies on pesticides, herbicides, etc. to reduce resistance in plants and greatly reduce the impact on the environment as well.

Utilize data from IoT sensors and AI to predict soil content such as moisture to optimize the usage of water in irrigation.
We offer complete flexibility in terms of solution deployment, whether you're simply looking for the solution to be deployed on the cloud or set up on-premise behind your firewalls.






With over 15 years of experience in delivering purpose-built AI solutions to our clients that help maximize performance, we have worked in a range of scenarios that help us identify your problem quickly and deploy insightfully built smart solutions!



Our AI experts help organizations resolve key issues that hinder performance with out-of-the-box strategies and solutions that are developed specifically for them.


1000+ Enterprise-Level Clients
By working for over 15 years in the industry, we are proud to have built a vast network of highly satisfied clients!

Explore our other pre-built models
Looking for flexible and budget-friendly solutions? Get your project estimated
Reach out to our sales team set up a free consultation session with our experts.
LET'S TALK ABOUT YOUR PROJECT: