Natural Language Processing & Cognitive Services
to derive better value from your data
Natural Language Processing Applications & Cognitive Services
in the Realm of Artificial Intelligence
Companies, on average have 95% of their customer data in the form of unstructured text; in emails, surveys, online reviews, Twitter posts, comments in different forums and more. Natural Language Processing applies complex algorithms to read text and voice data. Natural language processing applications assist in interpreting, understanding and using human language and language patterns. Natural Language Processing engines highlight grammar and words to find meaning in large quantities of text and speech. This is achieved by fragmenting text and speech into components and interpreting these to understand their meaning by linking the occurrence of terms to the Knowledge Graph.
Folio3 offers robust Natural Language Processing (NLP) Applications, built using superior algorithms
Partnering with Folio3 for your Natural Language Processing needs will ensure you get a tailored solution that enables you to get better value from your data. We offer our clients easy-to-use, sophisticated text and speech analytics solutions. Our Natural Language Processing application can process unstructured data that has no form or pre-defined format.
Our hybrid Natural Language Processing application utilizes both linguistic and statistical algorithms. It follows a step-by-step process to exhibit high levels of accuracy to identify, understand words, phrases and the connection among words in a way that is comparable to the manner in which individuals assign meaning to things that they read.
This can be paired with sentiment analysis techniques for enhanced accuracy and sophistication.
Converse Smartly® – A Cognitive Services Product by Folio3
The development of an advanced speech recognition web application Converse Smartly® helped establish Folio3's strong footprint in the use and application of Machine Learning, Artificial Intelligence and Natural Language Processing.
Converse Smartly® enables organizations and individuals to work smarter, faster and with greater accuracy. The advanced features of the application can be used to analyze dialogue or speech from team meetings, interviews, conferences, seminars and even lectures into text - feel free to give it a try today!
Innovative Natural Language Processing Technologies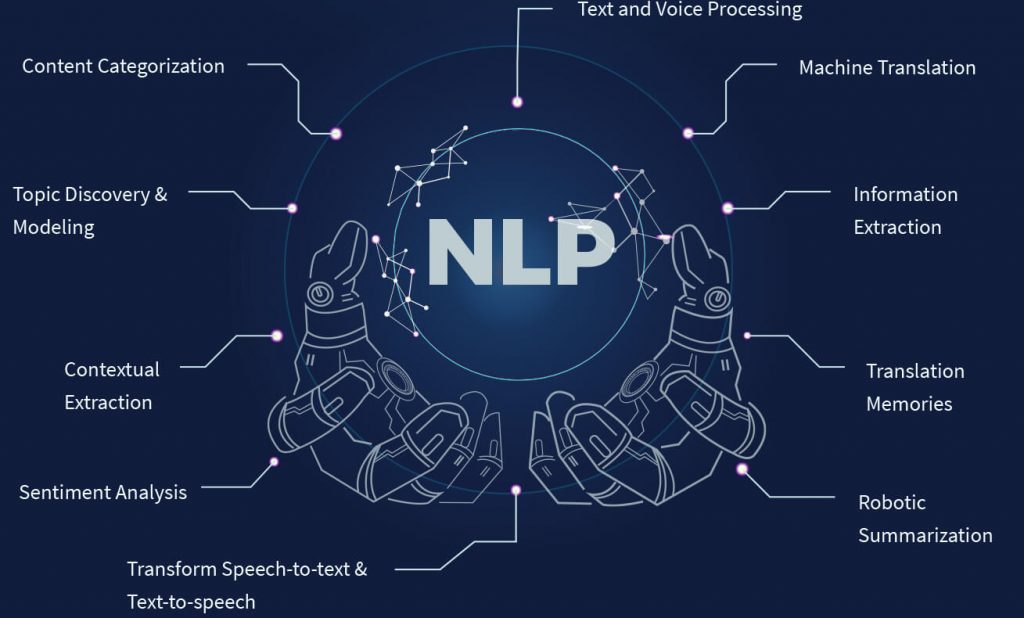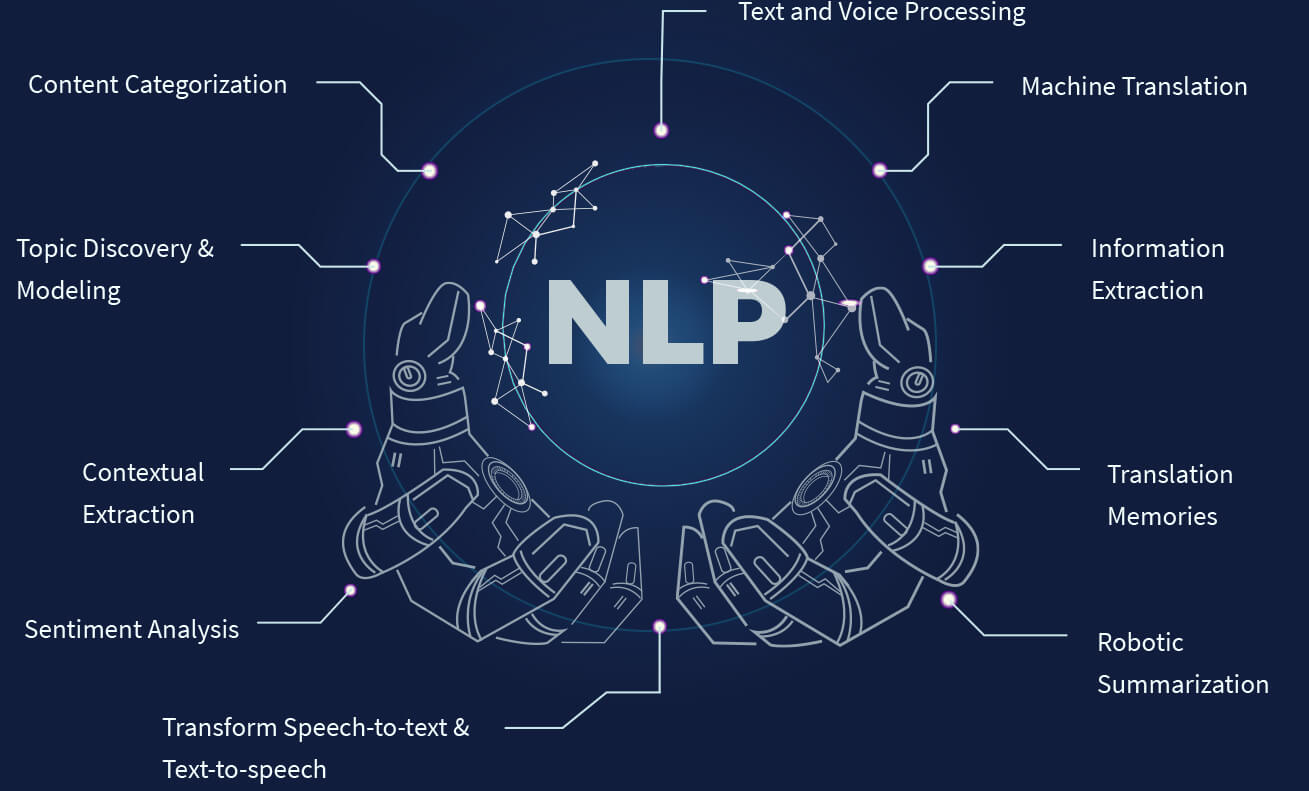 Global Recognition in the Cognitive Services Arena
Thanks to the talented team of Folio3, this innovative solution stands out in the realm of speech to text and enabled Folio3 to stand out as a global leader in delivering cognitive services - According to the "Cognitive Services - Global Market Outlook (2017-2026)"
---
Our Natural Language Processing applications and enhanced Machine Learning capabilities can transform text into structured data.
---
We provide you with an opportunity to analyze and process unstructured data in real-time.
---
Automatic speech recognition based on adaptable acoustic models and combined with language models for more accuracy.
---
We offer unparalleled Machine Learning & Deep Learning skills, along with complete backend, front-end, and IoT app development for a custom solution.
---
Our Deep Learning and Computer Vision techniques can capably extract information from videos and images.
---
Automatic speech recognition based on adaptable acoustic models and combined with language models for more accuracy.
---
We also provide full-fledged support services - get in touch with our team to find out more.
LET'S TALK ABOUT YOUR PROJECT: