Cattle Breed Identification App
AI-powered app to Identify Cattle Breeds on the go and in near real-time.
Folio3's proprietary Cattle Breed Identification app processes and classifies images to accurately determine cattle breed and helps farm owners and workers identify the breed instantaneously.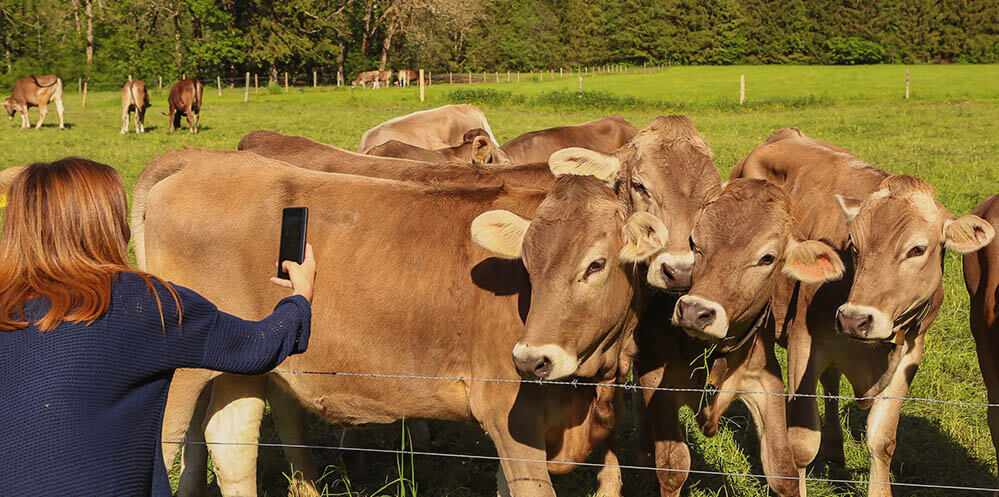 Our app utilizes the power of the CoreML framework to apply pre-trained complex computer vision models on pictures of cattle to identify the breed with a high percentage of confidence in near real-time.
We use a pre-trained image classification model provided by the CoreML framework and then apply the transfer learning technique to train them on cattle breeds by using sets of images for each breed. Once our model is retrained based on the cattle breeds we bundle that model within our app and deploy the app(AppStore or private).

Explore our other pre-built models
In many cases, farmworkers or livestock handlers aren't as educated about different breeds of cattle. This app allows them to quickly determine the breed of cattle in near real-time.

This application can work offline which means we can use it in remote areas where internet connectivity would be an issue.

This application does not require to send data to the server to process therefore data privacy would not be an issue and all data would reside on the user's iOS device.

This app uses the processing power of the device therefore response time is near real-time

Our solutions are built to be ready to scale as your enterprise grows larger.
With over 15 years of experience in delivering digital transformation services and solutions, ranging from enterprise solutions, AI applications, and mobile apps. With specific expertise and experience in the livestock management sector, we build solutions that create the advantages that your organization needs.

Our solutions are completely customizable and can be configured to meet your specific needs.

We provide the best value for services delivered so you don't have to break the bank.

We are a one-stop technology partner that can help you build, integrate, and scale with ease.
LET'S TALK ABOUT YOUR PROJECT: