Animal Detection & Counting Solution
Accurately detect, classify, and count animals
and/or livestock in your image and video feeds.
Transform Animal/Livestock Management with our Animal Detection Solution
Our Animal Detection solution is a State-of-the-art Computer Vision and Artificial Intelligence based application that enables you to monitor your animal population with ease using traditional mounted cameras or drones to capture video feeds. Our Animal Detection solution will help keep track of your animals and provide an overall count.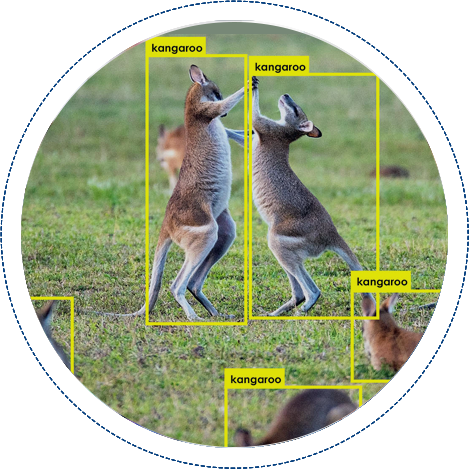 Our Animal Detection solution offers key efficiencies in your operations whether you're managing wildlife populations in your estate or in your business. Accurately track animals moving in and out of feedlots, pastures, and facilities using our AI-powered solution.

Detect
Detect animals in an image or video feed.

Count
Give an overall count of the animals in the feed.

Alerts
Alerts and reports to report findings.

Flexibility
Flexibility to add custom functionality on top with ease.

Cloud
Can be deployed on-cloud or on-prem, as needed.


Predator detection


Perimeter fence detection




Thermal imagery support


Cattle gender/pose detection


We choose the latest and greatest in platforms that have the maturity, technical viability, and the feasibility to provide key advantages to our clients. As your technical partner, we have the flexibility to work with platforms of your choice to ensure a seamless infrastructure.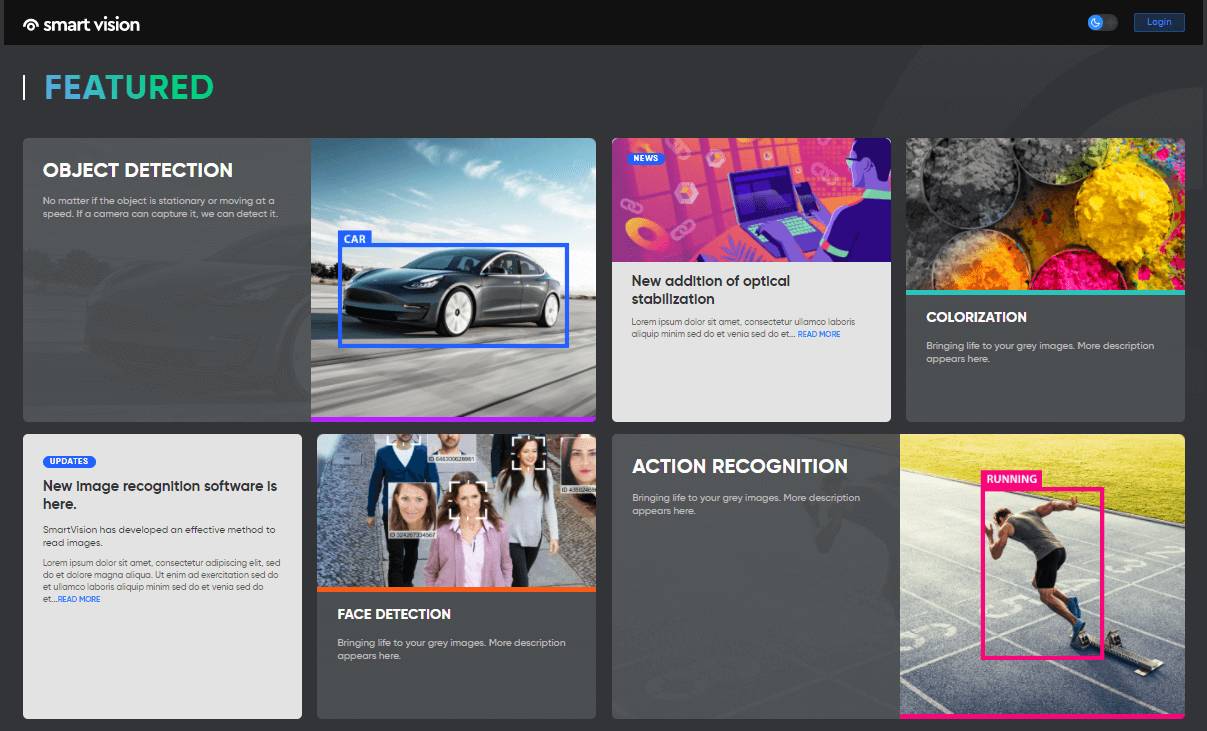 Still want more details? Interested in the pricing?
Let's walk you through the process. Contact us today!
LET'S TALK ABOUT YOUR PROJECT:
What is Amazon Transcribe?
As an AWS Speech Recognition service, Amazon Transcribe enables you to convert speech-to-text regardless of the input type. Using advanced Automatic Speech Recognition (ASR) technology, you can use Amazon Transcribe for various applications both in business and as an individual. Through Amazon Transcribe, you can process voice-based customer service calls, generate subtitles for audio/video content, and conduct a content analysis on the same, automatically.
Why is Amazon Transcribe better than others?
The Amazon Transcribe service can expertly and seamlessly process a variety of speech and acoustic characteristics, including, but not limited to variations in volume, pitch, and rate of speech. Furthermore, Amazon Transcribe services regularly update to keep pace with the changing nature of language and spoken conversation. The AWS Transcribe platform is designed to provide fast and accurate automated transcripts for multimedia files with varying quality.
How much does Amazon Transcribe cost?
Amazon Transcribe uses a pay-as-you-go format for billing. You are billed monthly at a flat rate of $0.0004 per second of audio transcribed per month. The Amazon Transcribe service has a minimum requirement of 15 seconds per request with billing at one-second increments.
If you expect to use more than a million minutes per month, you can contact Amazon Transcribe customer support for more details.
Is Amazon Transcribe Free to Use?
Yes, but only for a limited period. If you wish to use Amazon Transcribe for free, you can sign up for the Free Tier. With this package, you can start analysing audio up to 60 minutes per month for the first 12 months. Once your subscription expires or you use more than the allotted 60 minutes, you pay the standard 0.0004$ per second.
What is Amazon Transcribe analytics
Amazon Transcribe analytics refers to one of its key features. It is the process by which Amazon Transcribe identifies proper punctuation, applies a confidence score, identifies possible alternatives, generates time-stamps, uses custom vocabulary and identifies multiple speakers. All of this happens automatically, in real-time, thereby allowing for content analysis and data mining.
What AWS regions are available for Amazon Transcribe?
Amazon Transcribe is available in all AWS regions, excluding AWS GovCloud (US-East). i.e. Northern Virginia, Ohio, Oregon, Northern California, Montreal, São Paulo and AWS GovCloud (US-West).
How does Amazon Transcribe work with other AWS products?
Amazon Transcribe works quite well with other AWS products. Once Amazon Transcribe processes audio input into text, various analytical tools for processing text become usable. For example, by using Amazon Comprehend on the processed text data from Amazon Transcribe, customers can perform sentiment analysis or extract entities and critical phrases. Similarly, through integration with Amazon Translate and the Amazon Polly software, users can transcribe voice input, translate it to another language and convert the translation to voice output. Furthermore, you can also integrate Amazon Elasticsearch and Amazon Transcribe to create an index and perform text-based searches across audio/video library.