Transforming Healthcare Through Data, Technology And Expertise
AI in healthcare has the potential to aid providers in many areas of patient care and operational procedures, enabling them to build on current solutions and handle issues more efficiently. Folio3 is supporting enterprises to create a more resilient future via technology and knowledge.

Benefits of AI In Healthcare
Find the right treatment for every patient and elevate your patient care. With the capabilities to automate key practices and processes, AI and Machine Learning are being used to solve the healthcare problems of today.

Quicker and Improved Diagnostics
When AI examines a large volume of medical images, it can swiftly and consistently spot patterns, even deviations that humans are unable to.
Early diagnosis and treatment may not only improve patient outcomes but also save costs.

Providers can quickly access medical data, evaluate patient history, see patterns, and suggest therapies thanks to interpretable AI.
These features support focusing on specific symptoms and classifying the degree of the risk for each patient while maintaining an emphasis on the patient's well-being and the standard of treatment.

Automated Administrative Tasks
In order to reduce the strain on healthcare workers and consequently improve their monetary benefits, AI can automate some administrative duties including pre-authorizing insurance, tracking down outstanding invoices, and maintaining records.
Facing Challenges? Leverage Healthcare AI to Stay Ahead
Healthcare challenges can face a host of challenges that hamper their growth. Leverage AI Healthcare solutions to help you stay ahead of the curve.
Manual Data Handling
Manual workload introduces inefficient data handling and inaccuracy in the system.
Compliance & Regulations
Maintaining compliance for healthcare data handling and security (HIPAA & HL7).

Legacy Infrastructure
Traditional system infrastructure slows down operational efficiency.
Data Security

Ensuring the safety of critical data against potential security breaches.
Data Extraction
Difficulty in smoothly extracting data from multiple healthcare systems.

Applications of AI in Healthcare

We have in-depth experience in building bespoke AI and machine learning applications tailor-built for our clients. Some use cases are
Computer Vision for Medical Image Analysis
Using computer vision techniques that leverage medical imaging as a source of case-related medical data.Radiologists may develop studies, create metrics, and analyze the patterns of digital imaging to diagnose every patient quickly and accurately.

Predictive Analytics for Patient Records & Treatment
Using specially designed algorithms extract insightful and useful patient data through EHRs and EMRs. ML is used to collect pertinent information in the medical history and record of treatment to further aid in decision-making.

Quicker and Improved Clinical
Trials
Using our AI solutions makes possible innovations that are fundamental for transforming clinical trials, such as seamlessly combining phases I and II of clinical trials, developing novel patient-centered endpoints, and collecting and analyzing Real World Data.

Discover How CV Can Help with Image
Analysis
for Faster and More Effective Diagnosis
A healthcare app designed to optimize brain health and cognitive performance by evaluating patient brain function. Folio3 designed and developed the end-to-end healthcare mobile solution that created daily activities for patients suffering from Alzheimer's to improve cognitive function.
Hiplink is a secure, wireless alert management digital health solution that provides text and voice-based wireless alert management solutions for emergency response. Folio3 developed the entire messaging platform and delivered tailored features to ensure the seamless delivery of healthcare operations and services.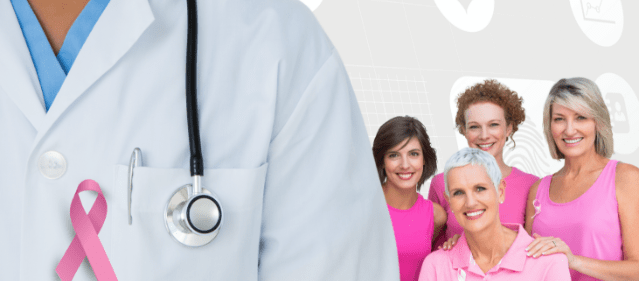 Breast Cancer HER2 Subtype Identification
Computer Vision
This system was created to provide an automated pipeline for cell segmentation and spot counting from a Computer Vision-based diagnostic-aid for the Fluorescent In-Situ Hybridization test. For this solution, we developed a computer-aided assistance system that allowed practitioners to perform the test more quickly and accurately while enabling them to digitize and store the images for later usage.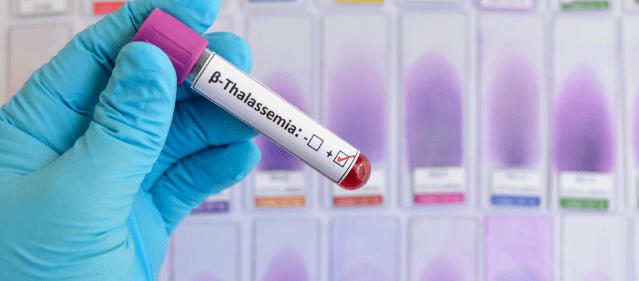 Thalassemia Identification
Image Analysis
Our system provides automated analysis of gel electrophoresis images to predict thalassemia and test for mutant gene expression with fine-granularity medical image analysis. It can accurately predict the thalassemia status of patients and helps histopathologists to make error-free diagnosis efficiently.
Revolutionize Your Diagnostic Processes and Systems with Folio3's State-of-the-Art Healthcare Ai Services.
Why Choose Folio3?
With over a decade of experience in delivering digital transformation solutions in different verticals, from AI solutions to enterprise applications, and mobile apps, we have the expertise to become the technology provider you need to create a lasting competitive advantage.

HIPPA Compliant Frameworks
Our frameworks make sure that all your organizational and patient data remains secure and can be accessed only by authorized personnel
In-Depth Industry Experience
Deep industry expertise helps us approach the challenges with a better understanding, hence providing the perfect solutions

The AI solutions can be easily tailored according to customer use case and demand

1000+ Enterprise-Level Clients
By working for over 15 years in the industry, we are proud to have built a vast network of highly satisfied clients
LET'S TALK ABOUT YOUR PROJECT:
what are the core symptoms identified by medical diagnosis software?
Medical diagnosis software can identify various symptoms like through image processing, it can find the unusual growth of molecules in cells, which could be a symptom of any potential disease. Like it is used to count the HER2 genes in molecules, which could be a factor for potential HER2 positive breast cancer.