AI in Sports
Leverage AI to automate training workflows, performance analysis, and transform fan experiences.

Transform Legacy Processes in Sports with AI
Sporting organizations generate a huge amount of data all the time which sits around not being used productively. This data from different sources can be used to drive value, from automated and focused training programs and performance analysis to selling more tickets. AI in sports has the potential to create lasting advantages at scale.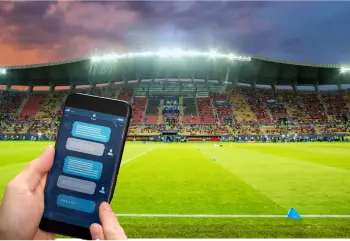 Media and Fan Experience

AI Chatbots

Automated Commentary

Detecting Unattended Objects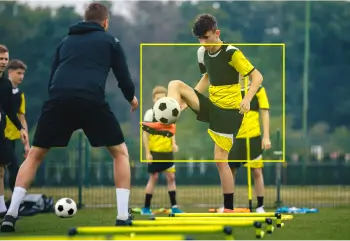 Training & Coaching

Activity Detection

Tracking Biomarkers for Optimal Movements

Injury Risk Evaluation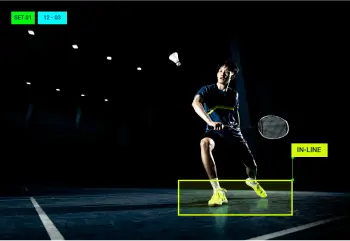 In Game

Player Detection


Virtual Referee

Violation Detection
Computer Vision in Sports
We use the best when it comes to AI and Computer Vision to automate and augment key areas of sport and fitness.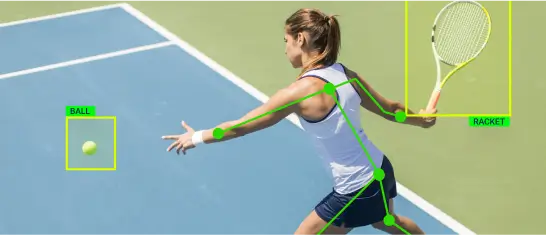 Object Detection & Tracking

Detect and track players and objects in different sports to automate scenarios like scoring, detecting violations, and virtual refereeing.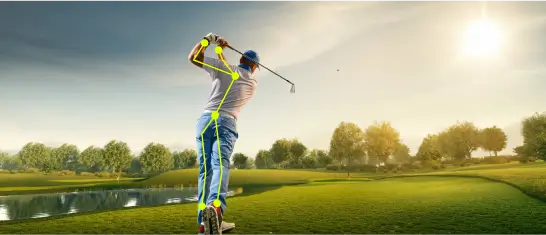 Pose Estimation and Activity Tracking
Track biomechanic markers and identify movement patterns to ensure optimal range of motion assisted by AI. Essential for training and fitness workflows.
Generative AI Applications in Sports
AI drives personalization at scale with richer and more consistent fan experiences.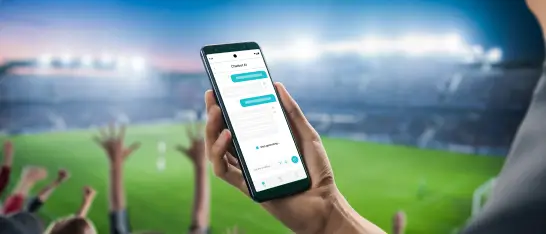 AI Chatbots & Smart Assistants
Leverage AI chatbots and virtual assistants to engage fans, respond to queries faster, and disseminate live data such as game information, scores, stats, ticketing, logistics, etc.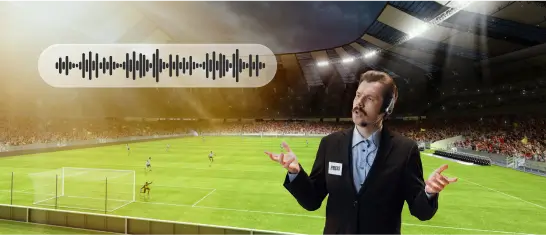 AI Commentary
Leverage AI to automatically generate commentary and captions with your media at scale. Create memorable and tailored digital fan experiences.
Go Beyond Just Using Data and Take Actions at The Right Time With AI In Sports
Using AI in sports have a dedicated virtual coach that analyzes every player's move and offers personalized insights. That's precisely what AI training delivers. Whether you're a seasoned pro or just starting, AI technology takes your training regimen to the next level by using AI in sports for smarter decisions on and off the field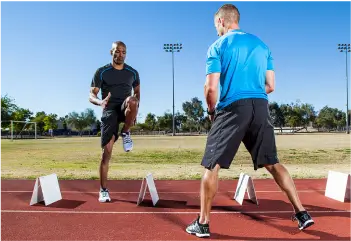 AI Coaching
AI-powered coaching helps enhance performance by ensuring correct form. AI's vision spots posture issues and offers corrective advice, keeping athletes in peak condition.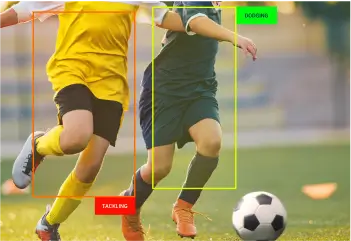 AI Referee
A computer vision system combines the data streams to track each player's location and pose. It watches for off-side violations and alerts human officials when an offside player touches the ball.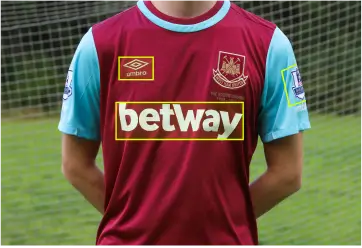 Sponsorship Monitoring
With machine learning-powered tools, sponsors can track how often their brand logo is shown during live broadcasts of the games, how long it is displayed, and even how visible it is on the screen, measuring the ROI by analyzing video feeds.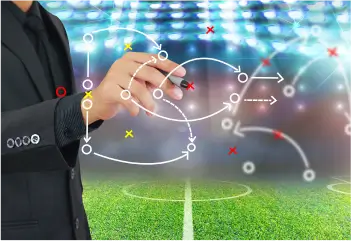 Personalized Training
Keypoint skeleton models can be used to identify human joints and provide the user with guidance on how to exercise the right way with a customized diet plan for every individual player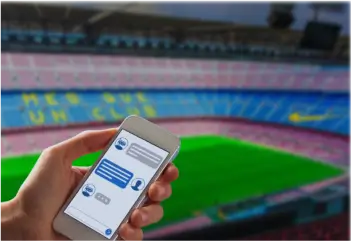 AI Sports Chatbot
Handle event queries and interact with fans at a personal level with a sports chatbot. Engage attendees effectively by deploying a personal assistant.
In-depth Personalized Coaching with AI
Use AI Activity detection models by Folio3 AI for tracking player movements and posture with advanced insights such as ball and player speed, size, and position to create tailored training regimes.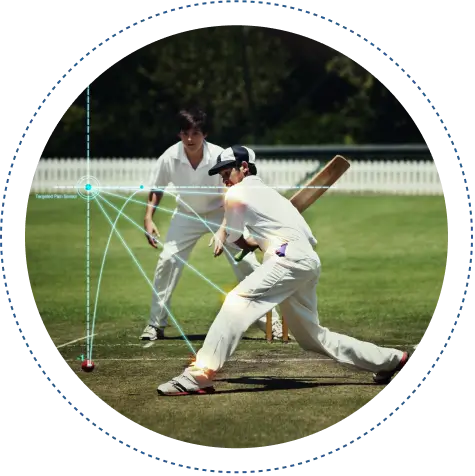 Our Demo For AI Activity Detection
Use the AI Activity detection model by Folio3 AI for real-time tracking of ball and player movements to determine ball and player speed, size, and position
AI in Sports Customer Story
Activity and Object Detection for Tennis
With offices in North America, Europe, and Asia, this organization is the top wireless portable digital magnification camera manufacturer that provides real-time video transmission and works with resellers and dealers worldwide. Folio3 developed a state-of-the-art computer vision-based AI solution that processed high-resolution images and videos of the tennis ball in real-time to determine the ball's exact location in a game.
Expertise used
Object Detection, Object Tracking, Real-Time processing
Industry
Wireless Camera Manufacturing
Enable necessary efficiency and overcome challenges with scalable and tailored AI solutions.

Protect athletes from unnecessary injuries. AI algorithms detect potential risks, enabling timely interventions and reducing the chances of sidelining your favorite players.

By analyzing fan behavior and preferences, AI can optimize ticket sales, merchandise sales, and sponsorships

AI-powered chatbots can help answer fan questions and provide a personalized experience. Along with Real-time statistics, highlights, and interactive content for audience engagement

By analyzing data from sensors, cameras, and wearables to provide insights that help athletes and coaches optimize their game

Automate repetitive and time-consuming tasks such as scheduling, data entry, and reporting. This can free up valuable time for athletes, and coaches
Why Choose Folio3 AI for Your AI in Sports Journey?


With a rich history of delivering cutting-edge AI solutions, we bring a wealth of experience to the table. Our portfolio showcases successful AI implementations across various industries.


Certified Software Engineers

With innovative tactics and tailored solutions created just for businesses, our AI professionals assist enterprises in resolving critical issues that limit performance.


Customized Innovative Tools
We've developed state-of-the-art AI tools designed exclusively for the sports industry. Our technology is purpose-built to meet the demands and intricacies of the athletic world.


1000+ Enterprise-Level Clients

Over the last 15 years, we've built an extensive client base of delighted customers!


20+ Pre-built Models Deployed
We have worked on multiple projects deploying more than 20 pre-built AI models on various projects globally
AI Custom Solution, Ready To Deploy Within A Month

Get real-time insights from your live video feed and monitor game scores and analytics

Continuous AI Model Training
With continuous model training, the integrated system gets smarter as more data is collected

Analytical Support for Decision-Making
With faster, more accurate, and AI-powered personalization, customer satisfaction will be improved
Looking for a similar solution? Our solutions can be customized to your needs.
Book a free 1-hr consultation on how AI can help with your sports business.
LET'S TALK ABOUT YOUR PROJECT: