Logo Detection Solution
Folio3's logo identification Model makes it possible to recognize images of high quality and helps companies capture new opportunities.

Detect And Classify Logos Instantly In Videos And Images
Our AI logo detection model is designed to help businesses and individual marketers automate real-time brand identification recognition on images, broadcast video streams, and pictures, as well as enable automated brand visibility analytics.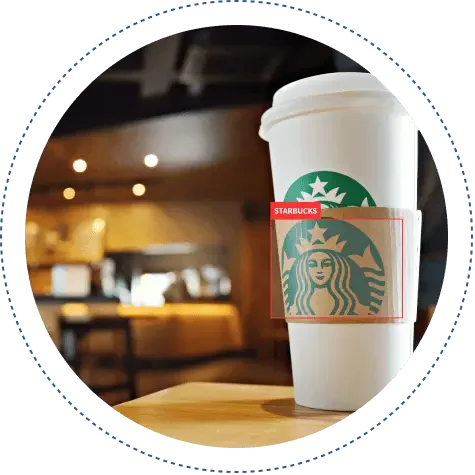 Watch Our Demo For Logo Detection Solution
Detect and track logos for brand visibility analytics with AI powered Logo Detection Solution
Logo Detection Solution Features

Logo Detection is a component of image recognition, a computer vision technique that may be used for a wide range of tasks. With the Folio3 Logo detection model, you can expect the scalability, quality, and flexibility that the market demands from you.

Identify exact matches (brand monitoring), close matches, and lookalikes of brands and marks(copyright violation monitoring)

Select your level of sensitivity to hidden brands and markings.
This feature enables detection from full visibility (zero occlusion) to high occlusion (highly obscured or cropped).


Select whether to obtain complex intelligence for your detections, such as size in the frame, location in the frame, the share of speech, time on screen (for video), etc., or simple binary present/not present for your detection techniques.

Determine the sensitivity to perspective/tilt, and choose between a zero-tolerance (zero degrees) and a large tolerance for perspective/tilt (up to 70 degrees).


Analyze what type of product a brand or logo is on, such as the form of signage, different products packaging, or a piece of athletic apparel.

You can adjust the processing response time to accommodate any business need or use case, from the processing of live feeds in real-time to batch reporting.

Our AI-driven labeling can enrich data from start-ups to Fortune 500 companies to annotate datasets quickly, accurately, and affordably. We shall put together a plan that fits all your needs and requirements.
project!
Transform your online branding strategy
with AI Logo Detection - Discover all use cases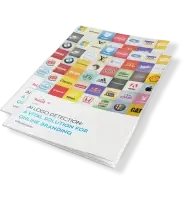 Streamline Your Project with Our Step-by-Step Approach














You Choose the Deployment Model
We can deploy the solution and make it available as needed.






Frameworks Used for Logo Detection

The solution/model is built utilizing frameworks that provide the maximum benefit to you, whether you're looking for feasibility, the viability of tech, or the maturity of the platform. We can easily work with platforms of your choice as well to ensure the minimum friction between your systems.

Looking for a similar solution? Our solutions can be customized to your needs.

Book a free 1-hr consultancy with our experts to discuss your project!

LET'S TALK ABOUT YOUR PROJECT: