Computer Vision Services Company
Specialized solutions and services that help you transform the
unstructured image and video data into key insights
One of the Best Computer Vision Services Company
Folio3 offers specialized services and solutions for Computer Vision that give you a jump start on your AI lifecycle
to transform your unstructured data into clear actionable analytics and insights. Leverage the power of AI to use your
Big Data as a driver for profitable growth for your business.
Maximize Workforce
Productivity
Use Data to Make
Better Decisions
Create a Competitive
Advantage
A Wide Range of Computer Vision Services
We offer a variety of Computer Vision services and solutions, from end to end, for a range of different scenarios and industry verticals. We help enterprises implement AI solutions with ease and accelerate their AI lifecycle and create lasting competitive advantages.
Looking for Pre-built Computer Vision Models & Solutions
Folio3 also offers pre-built computer vision models that are built to tackle key problems and help you quickly move to the training & implementation of your solution rather than spending time in the design phase.
We're Experts in Building Solutions Across Industry Verticals
We have almost 2 decades of experience working with organizations from across industries on unique problems
and projects. We've built tailored solutions for different use cases for key industries that are designed to create lasting competitive advantages.
Trusted by Brands Across the World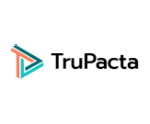 "The Folio3 team has consistently exceeded our expectations. It felt as if we were working with an onshore team. It was their ability to understand our needs and keep us engaged throughout the entire process that has resulted in an exceptional product and a valued partner"

Johnny McGuire
TureTrac
"Whether it's a new development, update or maintenance – Folio3 always shines through. Their turnaround time is always stellar, it's a pleasure to work with them."

Mike Do
Barnes & Noble
"I am very happy about how Folio3 gives 100% in the work dedication and has a very organized and energetic team who thrive with innovative ideas for our business. We are still using Folio3 on a regular basis and also get excellent updates from any usage left so that we can utilize our monthly allowance which is great teamwork."
Irshad
FairSquare UK
"Thanks to the Folio3 team for consistently delivering quickly and being flexible with our many new and evolving projects. The interactions were always great and positive, we appreciated working with the team. The Folio3 team was very clear and methodical with its communication and work. They ensured everything was smooth and were very attentive and reactive to any requests or reports of issues.."

Amy Wei
AutoComplete
"I have enjoyed using the transcription service that Folio3 provides and in particular, the kind, patient help you have given. I had several hours of recordings of German conversations made in a very noisy environment that was transcribed better than I thought possible. In the text format, I can use search algorithms and study the language components. I am a linguist and use natural data, that is speech, to research how a language is used. I see many uses for Converse Software services. I'll be sending more jobs later."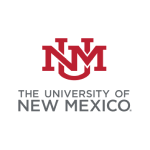 Grandon Goertz
University of New Mexico
LET'S TALK ABOUT YOUR PROJECT: