Food Detection Solutions
Leverage the power of AI to detect, identify,
classify, and categorize foods and dishes with ease.
Advanced Deep Learning Based Food Detection
Leverage the power of AI and Deep Learning to detect, identify, and classify different types of food and dishes. Whether you're working in the food industry or working on health and wellness apps, our solution helps you detect food items in your image/video foods.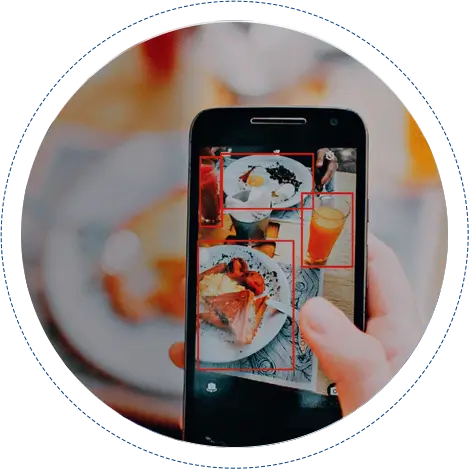 Food Detection Solution Features
Our solution based on our pre-built model helps you crunch through your data sets with ease and dig up key insights in terms of food type, food groups, dish recognition, etc.


Detect
Detect Food in image and video feeds.



Classify
Identify and classify food types


Identify
Identify dishes in images and video feeds.


Reports
Produce reports for findings.


Customizable
Completely customizable solution, add custom functionality on top easily.


Flexible
Flexibility to deploy on-cloud and on-prem.


Identify ingredients based on dish





Produce nutritional information for identified food.


Streamline Your Project with Our Step-by-Step Approach














Frameworks We Use for Food Detection
We utilize the best platforms and frameworks to solve everyday problems and use cases with AI. Our choice of frameworks, takes into account the capability, viability, and maturity of the platform in order to ensure that our customers get the maximum benefit.
Food Detection Solution FAQs
How does food detection work?
The food detection system is based on computer vision technology to identify and detect the presence of any foreign object in packaged foods.
LET'S TALK ABOUT YOUR PROJECT: