Image Analytics Services
Dig Deeper into Data
Discover a new world of opportunities and insights with our Image
Analytics services
Get in Touch Now
With over there billion images posted every day, it is essential to grab the information from images. Image analytics is the technique of incorporating various technologies and automatic algorithms used for extracting and processing data from images.
Image analytics also make use of logical analysis to interpret information from visuals and graphics. In simple words, image analytics is the ability of computers to recognize various elements pictured in images. Image analytics is also known as "computer vision" or "image recognition".
Find New Insights with Image Analytics by Folio3
Folio3 creates AI-backed software solutions with the capability of real-time image analytics with excellent accuracy. We develop advanced AI-Powered solutions for the image analytics process, which could be implemented in various industrial and other activities. Our data analytics image processing solution is capable of various functionalities like Image recognition, image classification, data labeling, pattern recognition, and visual search.
Our AI solutions for image analytics work in a systematic way to ensure the accuracy of results and predict the right analysis.

Our solution for road traffic analysis is capable of differentiating various types of vehicles and classifying them through deep learning. The road analysis system developed by Folio3 uses surveillance cameras and specialized software to manage feed and intelligent data analysis.

Thalassemia Identification
We deliver error-free Gel Electrophoresis image analysis for accurate Thalassemia identification. Our state-of-the-art image analytics solution enabled us to revolutionize the error-prone manual diagnostic process.

Automated Authentication for Drive-Thrus
Our solution incorporates AI and image analytics to increase workflow efficiency and avoid the time-consuming drive-thru activities. The solution removes choke points from the manual drive-thru process and offers substantial increase in efficiency.

Facial Recognition System
Our system provides real-time results by using HOG (Histogram of Oriented Gradients) and Convolutional Neural Network (CNN). It also makes use of dLib for face recognition and object-oriented detection, our system is capable of accurately showcase results in real-time.

Over 80% of social media posts have images and more than 85% of logos in images don't get a mention or tag. Our Image analytics solution can be used to recognize logos, branding, and marks in images and videos, thereby enabling brands to really know how they are doing with user-generated content.
Explore our other pre-built models
Our Image Analytics Solutions Offer
Our Image analytics solutions address growing challenges for businesses like the absence of a seamless solution for the extraction of objects, patterns, and various other types of data from images.











Why Image Analytics?
By incorporating the perfectly designed edge analytics solution, get ready to streamline the IoT data management and analysis along with other amazing benefits!
Revolutionize legacy surveillance

systems Transform medical diagnostics and imagery processes

350 million+ and 85 Million+ images uploaded on Facebook and Instagram, respectively, every single day.

Measure sponsorship ROI of offline ads.

Deeper sentiment analysis

Track brand mentions more accurately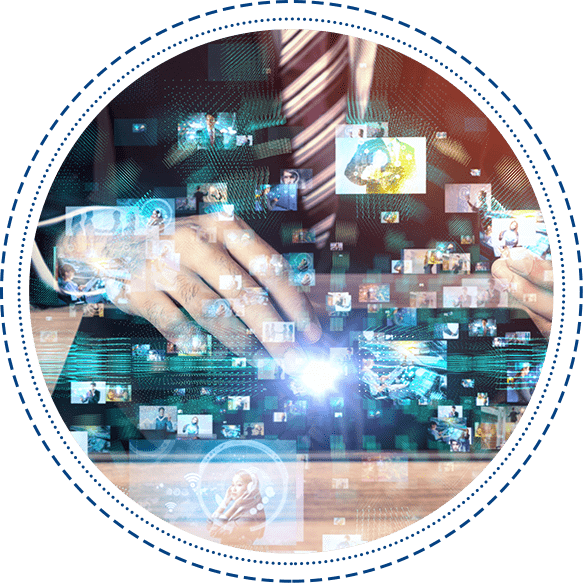 Technologies Used by Folio3 Image Analytics Solution Services
Folio3 makes use of various cloud-based and open-source technologies in the development of its sophisticated image analytics solutions. These technologies are categorized and listed below:
Folio3 uses some of the biggest cloud technology platforms for the development of computer vision systems. These technology platforms are listed below:


Following technologies are used for the purpose of machine learning and algorithm implementation in the development process of image recognition systems by Folio3:



These cloud-based and open-source technologies enable us to come up with sophisticated AI image analytics solutions.
Boost your Company's Efficiency and Transform Processes with Folio3's Image Analytics software Solutions!
LET'S TALK ABOUT YOUR PROJECT:
What is quantitative image analytics?
Quantitative Image analytics or image cytometry includes a variety of techniques used for extracting objective, quantitative information from microscopy images.
What are the techniques used in image analysis?
There are a variety of techniques used in image analytics, some prominent techniques machine learning, and artificial intelligence.