Vehicle Detection & Counting Solution
Automatically detect, classify, and count vehicles in your image and video feed.
Transform Road Traffic Analysis with our Vehicle Detection Solution
Our solution is a must-have for road and safety, as this traffic analysis system automates vehicle detection and counting while identifying the type/category of the vehicle as well. This enables you to monitor traffic/congestion with great ease and make informed decisions to alleviate key inefficiencies.
Vehicle Detection System Features
Our vehicle detection system identifies vehicle type by utilizing the Deep Learning method to differentiate vehicle types (like car, sedan, truck, SUV, etc.) along with the total count. Out of the box the solution offers the following:
1. Detecting and counting vehicles in a video or image feed.
2. Classifying vehicles based on different types (based on client requirements).
3. Processing pre-recorded feeds of video. Live feed processing is also supported via additional customization.
4. Multiple deployment options (on-cloud, on-prem).
Still have questions? Interested in the pricing?
No worries, let us talk you through the process. Contact us today!
Frameworks We Use for Vehicle Detection
We work with the latest and greatest technologies, to ensure that we provide the best fit for your requirements. Our recommendations are based on technology viability, maturity, and investment needs.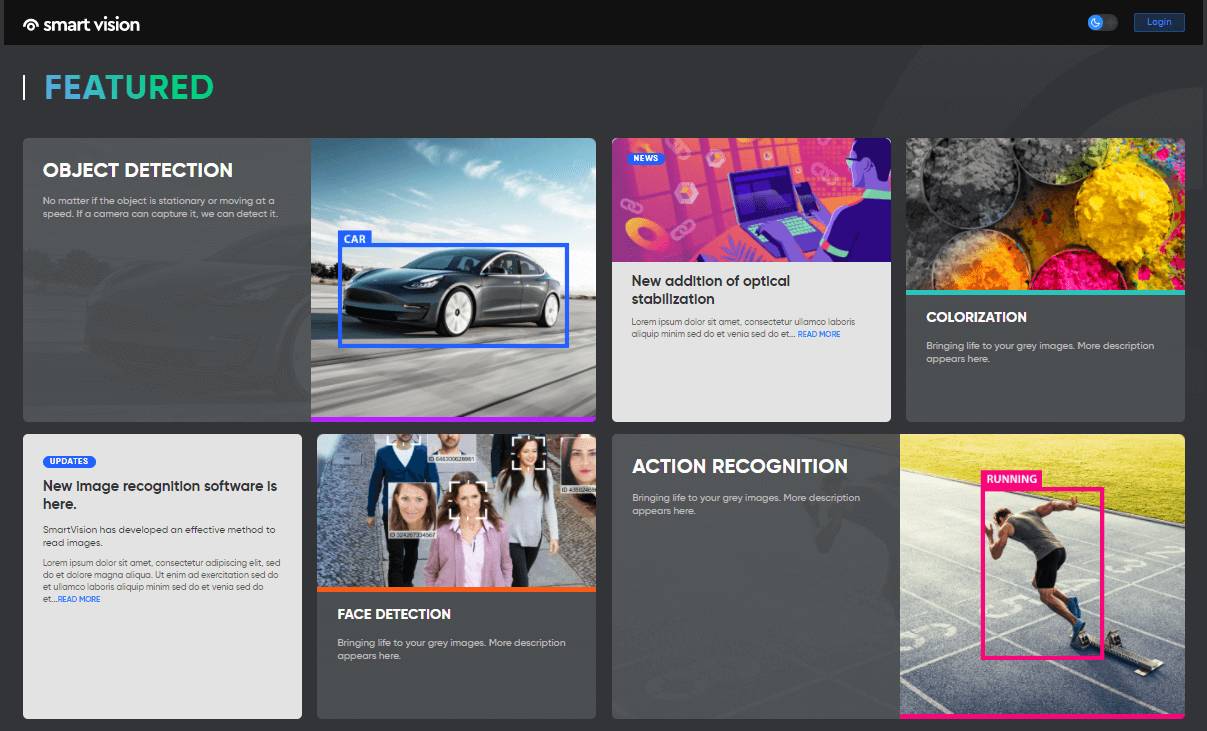 Check out a demo of our Road Traffic Analysis app to see our capability in Computer Vision.
Still want more details? Interested in the pricing?
Let's walk you through the process. Contact us today!
Vehicle Detection & Counting Solution FAQs
How does vehicle detection work?
Vehicle detection works on the principles of object detection technology that is a field of computer vision technology. The vehicle detection system uses a supervised or unsupervised classification system using deep learning models to identify, count, and track vehicles in image or video data.
What technology is used by folio3 to detect vehicles?
Folio3's vehicle detection system uses deep learning algorithms to perform various tasks, including vehicle counting, vehicle detection, and traffic management. Our system is based on the latest technologies and offers custom solutions to meet unique client requirements.
LET'S TALK ABOUT YOUR PROJECT: