AI-Powered Medical Transcription Software - Transcribe Your Medical Notes in Minutes
Streamline the medical transcription process, saving HCPs time while improving accuracy. This means faster diagnosis and better patient care.

Why Do HCPs Need a Medical Transcription Software

Accurate and up-to-date medical records are optimal for best patient care, and Folio3's medical transcription software can transcribe patient visit recordings into a searchable, accurate and secure text documentation. Accurate and timely transcription is critical for patient care and can impact everything from clinical outcomes to insurance reimbursements.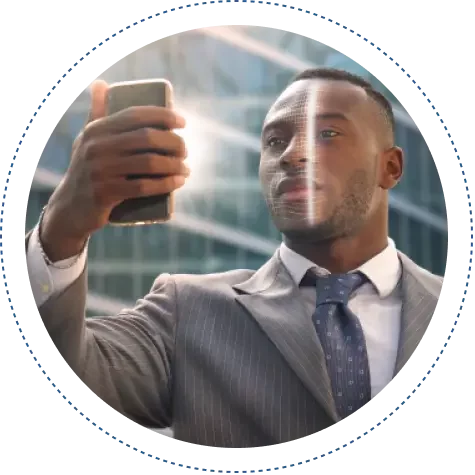 Avoid Any Sort of Delay in Patient Care With Our Medical Transciption Software Features

Our software is designed to make transcription a breeze, saving you time and energy. Here are a few features that make our software stand out

AI- Powered Technology
Few to no errors and a faster turnaround time with an AI powered medical transcription software

Voice Recognition
Includes advanced voice recognition technology that can transcribe audio files automatically, saving you even more time and effort


Multi-Lingual Support
Ideal for healthcare organizations with diverse patient populations.


Easy Collaboration
Easy collaboration between multiple users, Perfect for medical practices with multiple physicians or staff members who need access to patient records.


Secure Cloud Storage
Store your patient data securely in the cloud, ensuring HIPAA compliance and protecting sensitive patient information from unauthorized access.
Complete Data Security And Privacy
Our solutions are HIPAA compliant and built with your security in mind. Our solution makes sure that:

Your data is yours and we don't use your data to improve our models.
You control where the solution is deployed and where the data is processed.
Converse Smartly - Speech-to-Text-Software

Convert audio files into text with this powerful speech-to-text software. Analyze speech from team meetings, interviews, conferences, and seminars with advanced insights.
Got Issues With Accuracy With Medical Speech-to-text? Let Us Help!
We can analyze your transcription systems and help improve the accuracy of the conversion. We are experienced in working with specific niches like medical transcription and regional accents.
Why Customers Choose Folio3?


We have developed purpose-built AI solutions that help maximize performance based on more than 15 years of experience. We have worked in various scenarios that help us identify your problem quickly and develop insightful solutions!



Certified Software Engineers

With innovative tactics and tailored solutions created just for businesses, our AI professionals assist enterprises in resolving critical issues that limit performance.


Advanced Security Features for HIPAA Compliance

Advanced security features to ensure HIPAA compliance. With our software,patient data is safe and secure


Easy Integration Existing Workflow

Our Medical Transcription Software is designed to seamlessly integrate with existing workflows. Our intuitive interface makes it easy to learn and use, ensuring a smooth transition for all teams.
LET'S TALK ABOUT YOUR PROJECT: