Medical Speech Recognition &
Transcription Services
Add speech-to-text and transcription capabilities
optimized for Medical speech in your applications.
The Need For Medical Speech Recognition
As per the HITECH Act (Health Information Technology for Economic and Clinical Health), physicians are required to create detailed notes for patients that are entered into the EHR system. This causes a huge chunk of their time to be spent on data entry rather than actually engaging with and examining patients. Alternatives, like medical scribes, are an expensive solution and also make patients uncomfortable when discussing symptoms.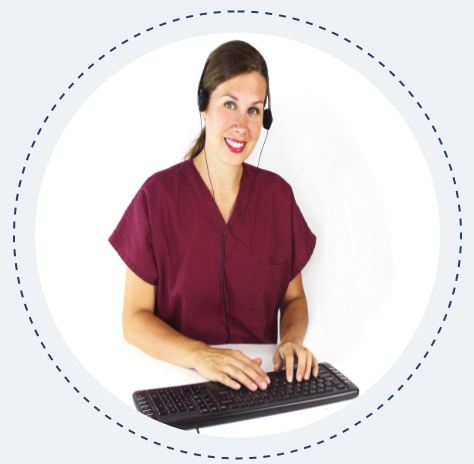 Medical Speech Recognition Optimized For Your Apps
We can deploy our medical speech recognition solution easily with any voice-enabled application. Our solution also offers advanced features such as:


Intelligent Punctuation
Intelligent punctuations saves you the hassle of calling out punctuations each time.

Speech Analysis
Accurately analyze speech to produce a quick and reliable note-taking process while lowering employee burnout with clerical tasks.

Speaker Detection
Accurately transcribe conversations between physicians and patients, while detecting the two parties.
Complete Data Security And Privacy
Our solutions are HIPAA compliant and built with your security in mind. Our solution makes sure that:

Your data is yours and we don't use your data to improve our models.

You control where the solution is deployed and where the data is processed.
Got Issues With Accuracy With Medical Speech-to-text? Let Us Help!
We can analyze your transcription systems and help improve the accuracy of the conversion. We are experienced in working with specific niches like medical transcription and regional accents.
Expertise with Multiple Frameworks
We have hands-on expertise with different speech-to-text platforms and can help you customize and implement your solutions as well.




With over 15 years of experience in delivering purpose-built AI solutions to our clients that help maximize performance, we have worked in a range of scenarios that help us identify your problem quickly and deploy insightfully built smart solutions!

Our AI experts help organizations resolve key issues that hinder performance with out-of-the-box strategies and solutions that are developed specifically for them.

1000+ Enterprise-Level Clients
By working for over 15 years in the industry, we are proud to have built a vast network of highly or satisfied clients!
Looking for a similar solution? We can build bespoke solutions tailored to your specific needs.
Book a free 1-hr consultancy with our experts!
LET'S TALK ABOUT YOUR PROJECT: