Unlock the Power of Sports Sponsorship Intelligence with AI
Take data-driven decisions with real-time insights to optimize your sponsorship investments.
AI-Powered Sponsorship Intelligence for Your Brand
Our innovative AI solution enables you to track your brand's presence. Leverage AI to detect when your logo appears on media, like videos, image feeds, etc., Get advanced insights like linger time and correlate with audience metrics to get a more accurate idea of exposure earned.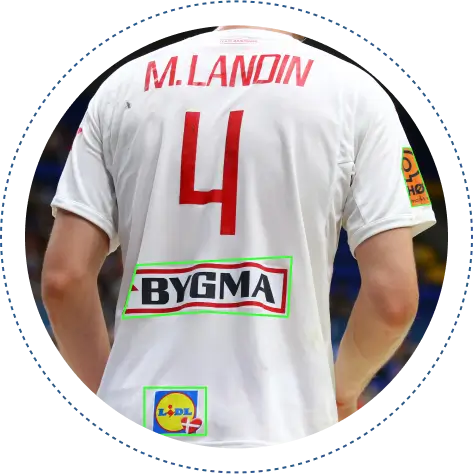 Calculate Sponsorship ROI Rapidly with AI Brand Monitoring
Make informed data-backed decisions to monitor and evaluate your sponsorship placements. Our solution can be customized to fit your business needs.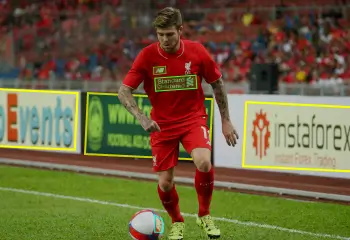 Catch Sponsorship in Any Format
Our AI solution excels in identifying your brand across video and images in all formats, ensuring that nothing goes unnoticed. Leave no stone unturned when it comes to tracking your logo and brand mentions.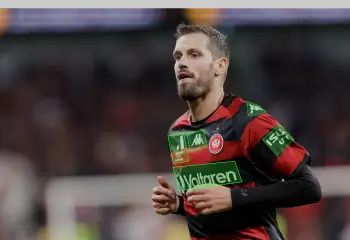 Access Key Sponsorship Metrics
Optimize your placements and sales while gaining valuable insights into your sponsorship's performance. Our AI-generated metrics offer a comprehensive view of your investment, allowing you to make informed decisions that drive success.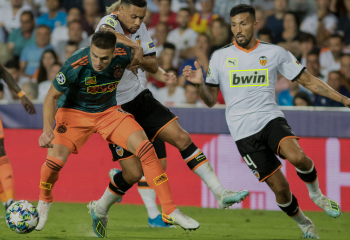 Make Data-Driven Decisions
Optimize your sponsorship investment based on facts and make data-driven decisions.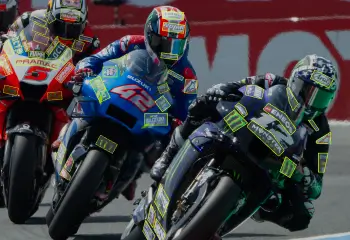 Comprehensive Coverage Across All Channels
Our AI is your ultimate brand monitoring solution, keeping an eye on your brand across various channels, including broadcast, social media, podcasts, and websites. We don't stop there. By combining logo detection with facial recognition, we can even track specific athletes representing your brand.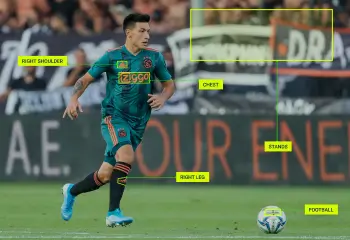 Placement of Sponsorship

Compare placements and make informed decisions about where to put your brand, whether it's on an athlete, in a stadium, on a car, or in any of the 20+ different placements we track.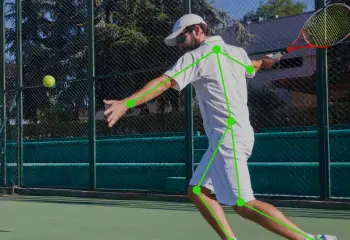 Advanced Analytics for Precise ROI
By understanding factors like how long a logo is displayed and which placement garners the most attention, we can help you calculate the exact ROI of your sponsorship investment.

You Choose the Deployment Model
We can deploy the solution and make it available as needed.




Why Choose folio3 AI for Sponsorship Intelligence Solutions?

15+ Years of Experience
We have developed purpose-built AI solutions that help maximize performance based on more than 15 years of experience. We have worked in various scenarios that help us identify your problem quickly and develop insightful solutions!

Certified Software Engineers
With innovative tactics and tailored solutions created just for businesses, our AI professionals assist enterprises in resolving critical issues that limit performance.

1000+ Enterprise-Level Clients
Over the last 15 years, we've built an extensive client base of delighted customers!

20+ Pre-built Models Deployed
We have worked on multiple projects deploying more than 20 pre-built AI models on various projects globally

Customized Solutions
Our technology is flexible and adaptable. We can combine our AI and tech to create custom dashboards, offer API access, deliver tailor-made reports, or even develop new applications that cater to your unique requirements.
Ready to Elevate Your Sports Sponsorship Game?
Whether you're a sports team, brand, or agency, our Sports Sponsorship Intelligence Solutions empower you to make informed decisions that drive success in the competitive world of sports sponsorship. Let AI be your trusted partner, ensuring your brand gets the attention it deserves.

LET'S TALK ABOUT YOUR PROJECT: