Automated Authentication for Drive Thrus
A Hybrid Solution for an Enhanced Drive Thru Experience
Our customer is a California based product development company named "Dashcode"; they wanted to build an application which automates the drive-thru process. The main aim behind this project was to increase the workflow efficiency by breaking down the activities of a general drive-thru into components and applying deep learning technology to increase speed and time management.
The Problem And The Solution
A drive-through, or more commonly known as a drive-thru, is a type of service that allows customers to purchase products without leaving their cars. Orders are generally placed using a microphone and picked up in person at the window. The client required a cost effective solution which would automate the otherwise manual process, to increase drive-thru sales by identifying the key choke-points that slow down the order process and alleviate these issues. Generally, a drive thru process enables a customer to arrive at a location, order their food, receive their order, pay, and drive away. Applying deep learning technology can positively impact specific areas in the drive-thru process which involves the customers moving through a line, food and product preparation speed, accuracy in taking orders, order entry to the restaurant's kitchen and payment. Our experience in developing innovative technology solutions and expertise in delivering high quality enterprise solutions made us the perfect partner and solution provider for this project. After assessing the requirements, we worked on developing a state-of-the-art deep learning solution which would automate the drive-thru process and guarantee efficient results.
Key Features Of Our Solution
Automation
Authentication enables the business to easily confirm customer identity and speed up traffic through the line. As soon as a customer pulls into the drive thru, our deep learning solution helps in detecting whether he/she is a customer, with a high degree of accuracy. Identify the car's make and model used by the customer and activate their profile through this. If you speed up the line, you automatically speed up the kitchen and in turn, speed up the whole process which increases sales.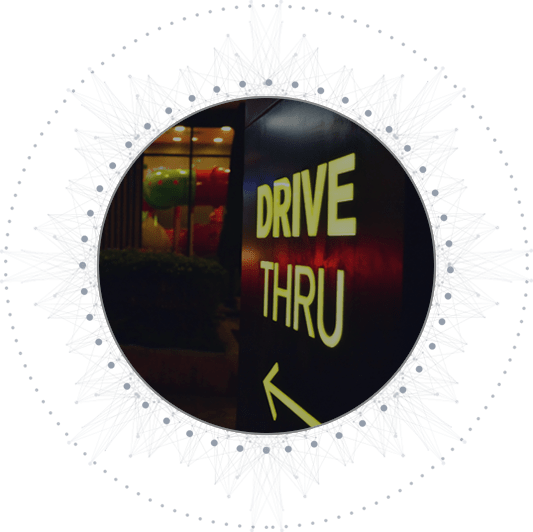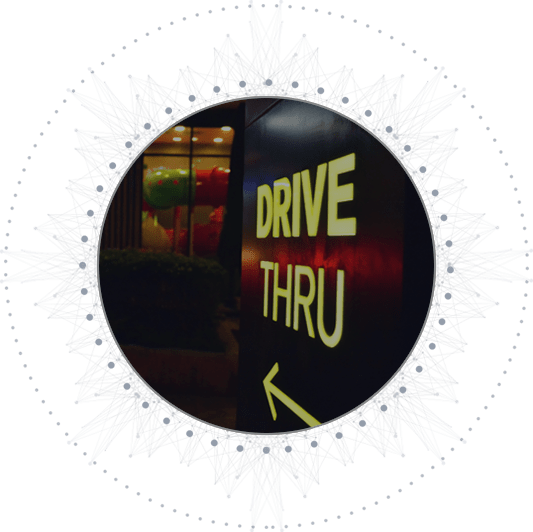 Time Efficiency
In order to reduce the purchase time at a drive-thru, our system performs transactions by automatically analyzing the live video stream. We developed models for predicting a car's make and model, and also offer face recognition and license plate reading through our automated authentication solution. The video streams from the cameras are processed frame by frame through a robust method, enabling the business to reap the benefits of complex models with high accuracies. There are no transmission delays and orders can be taken faster to speed up the process.
Secure Payments
Our Automated Authentication solution for drive-thru ensures peak performance through innovation and technology. Automated payment processing further increases the time efficiency of receiving an order and enables the business to streamline order accuracy while boosting customer satisfaction.
Customer Satisfaction
The future of drive-thru is driven by the adoption of technologies that increase the number of customers by addressing and alleviating many choke-points through connected solutions, including automated processes for food service retail, secure payment processes and essential back office quick service software.
Thanks to Folio3 and our Partner Fidel AI's expert team of professionals for developing deep learning solution. Our client was able to create positive user experiences by offering customers a convenient access to their services and ultimately drive in new business opportunities. With our automated drive-thru authentication solution businesses can empower their clients to manage their own orders, enabling organizations to reduce customer care costs by automating identity processes and improving efficiency by providing multi-factor authentication for business critical transactions.
Technologies used: Tensorflow, scikit-image, AMTurk, many small tools and libraries.