Fast and Secure Audio Transcription Solution
Utilize our advanced Audio Transcription Solution to convert your audio and
video content into editable and searchable text that can help you recognize patterns,
and gain insights.

AI-Powered Audio Transcription
Our audio-to-text software allows you to convert many different kinds of audio content, such as verbal notes, videos, podcasts, interviews, lectures, and so forth, into an easily editable written form. This automated transcription process will enable you to save time and resources while being able to utilize your content in different formats.

Benefits of Audio-to-Text Software
Through the use of the latest technologies, we can help you maximize efficiency and productivity by automating your transcription process. This can provide multiple benefits to both individuals and corporations.

Drastically cut down on the time taken for manual transcription
Decrease costs through increased productivity and better use of resources

Accurately transcribes audio with respect to the jargon used in various industries

Add features to meet your unique business requirements
Audio Transcription Software Features
Our software is designed to make transcription a breeze, saving you time and energy. Here are a few features that make our software stand out
Accurate Transcriptions
Our software uses advanced algorithms and machine learning techniques to accurately transcribe your audio files, ensuring that you get the most precise transcription possible
Speech Analysis
Analyzes voice and speech patterns in the audio, detecting single or multiple speakers in a single audio.

Transcribe in multiple languages
Transcribe in more than 5 languages. Our solution detects the language and transcribes it accordingly.
Sentiment Analysis

Analyze speaker sentiment and gain insights with the transcribed text.
Secure and Confidential
We take your security and privacy seriously. Our software is designed to keep your audio files and transcriptions safe and confidential.

Converse Smartly - Speech-to-Text-Software
Convert audio files into text with this powerful speech-to-text software. Analyze speech from team meetings, interviews, conferences, and seminars with advanced insights.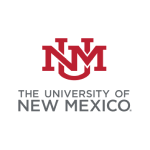 " I have enjoyed using the transcription service that Folio3 provides and in particular, the kind, patient help you have given. I had several hours of recordings of German conversations made in a very noisy environment that was transcribed better than I thought possible. In the text format, I can use search algorithms and study the language components. I am a linguist and use natural data, that is speech, to research how a language is used. I see many uses for Converse Software services. I'll be sending more jobs later. "
Grandon Goertz
UNIVERSITY OF NEW MEXICO
Why Customers Choose Folio3?

We have developed purpose-built AI solutions that help maximize performance based on more than 15 years of experience. We have worked in various scenarios that help us identify your problem quickly and develop insightful solutions!

Certified Software Engineers

With innovative tactics and tailored solutions created just for businesses, our AI professionals assist enterprises in resolving critical issues that limit performance.

1000+ Enterprise-Level Clients
Over the last 15 years, we've built an extensive client base of delighted customers!

20+ Pre-built Models Deployed
We have worked on multiple projects deploying more than 20 pre-built AI models on various projects globally
LET'S TALK ABOUT YOUR PROJECT: