PROGRESSIVE BEEF
Digitizing Forms & Automating Feedlot Compliance Processes To Save Time & Effort
Progressive Beef was using manual and paper-based processes to perform tasks which were cumbersome and reactive in nature. They wanted to digitize their operations, such as helping teams and auditors to track feedlots' productivity and make day to day tasks paperless.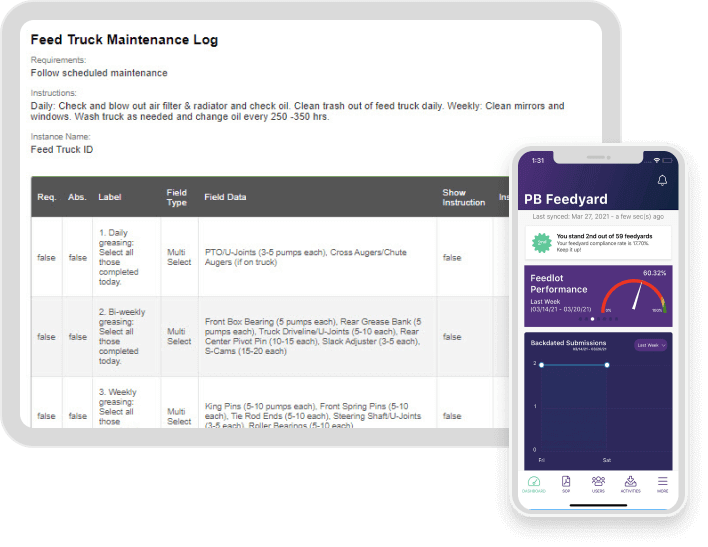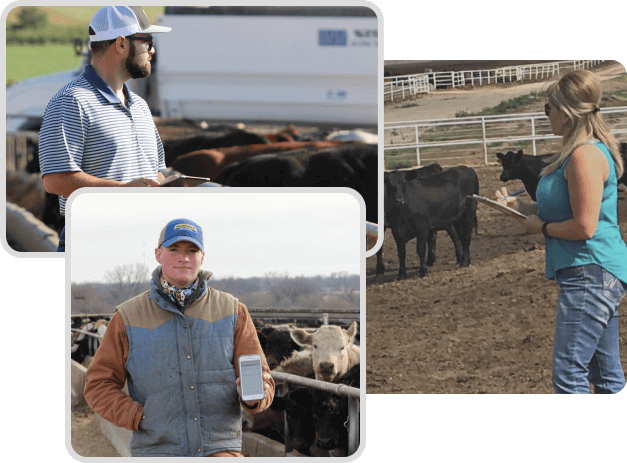 Having partnered with the likes of Costco, Wendy's, and Tyson Foods, the team behind one of the largest USDA-certified beef marketing programs has certified nearly 6 million cattle through the program and is known for encouraging the entire cattle raising and beef processing industry to follow the best practices as well as prioritize animal welfare and sustainability.
Understanding the Challenge
Manual workflows and processes were making it increasingly difficult to manage feedlot compliance tasks and adhere to different SOPs.
1. Managing paper-based documentation like SOPs was getting difficult for field workers, as referring back repeatedly was cumbersome.

2. Feedlot managers & supervisors were not able to track the performance of workers and performed tasks in time.

3. Conducting audits were time-consuming and costly to keep track of SOP adherence.

4. Manual processes made it next to impossible to trace the meat back to the animal
A cross-platform mobile app, desktop browser, and an admin web app automated data entry processes and performed compliance audits smoothly, reducing human error and time to perform tasks.

Folio3 helped digitize the entire feedlot compliance management and auditing process with comprehensive compliance management web and mobile solutions. With our solutions, we helped the client entirely eliminate the paper-based system, which helped save time as well as effort.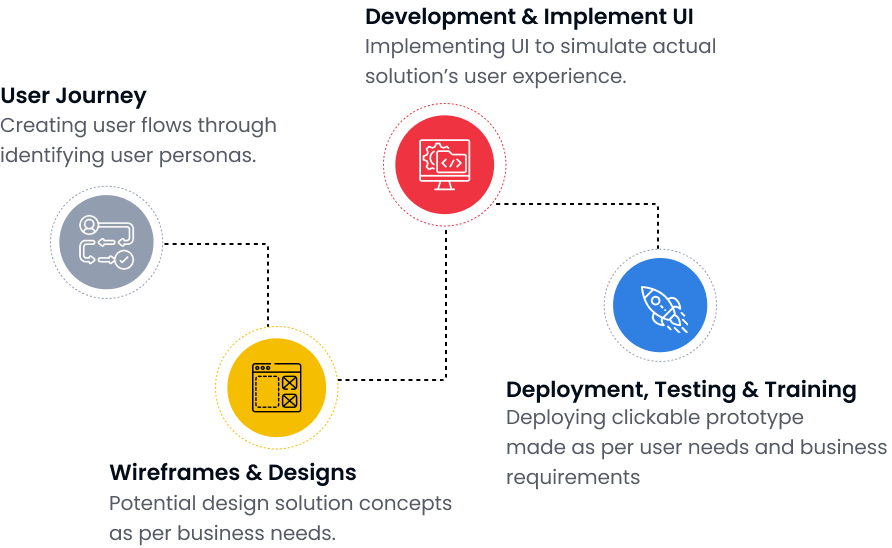 The solution offered by Folio3 allowed management to leverage a consolidated view of the work being done across all feedlots and also check if compliance is in order. Our custom solution helped add value to the business of the client and helped them overcome their challenges.