Fasten your training datasets by up to 30% by using our AI data labeling services
Label fast, find and fix errors, simplify your data operations, and leverage integrated expert labeling services. Learn about, compare and apply AI models, including yours, to automate data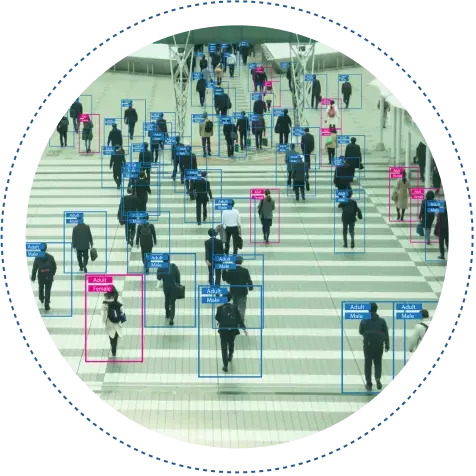 High-Quality AI Data Labeling That Helps You Scale
Integrate high-quality training data selection, data labeling and data annotation in your ML workflow with 5 lines of code. Annotate all data types in fast iteration cycles. High-quality data labeling is a key ingredient in developing an effective deep learning model. Our team of AI experts and experienced AI data annotators can handle a wide range of complex use cases by combining labeling tools and human expertise to produce high-quality datasets. By utilizing both AI-assisted and human expertise-based approaches, we can help provide datasets at scale.




Making Data Labeling A Breeze with Our Staggering Service


Build scalable data labeling flows that are tailored to your team's needs.


Advanced Workforce Management
Efficiently manage your labeling workforce with tools designed for simplicity and effectiveness.

Handle even the most complex labeling tasks with ease. From mixed label sets to entity linking, we've got you covered in any language.


Comprehensive Audio Labeling
Transcribe audio, conversations, and calls effortlessly. Benefit from timestamps, transcription editing, multi-language support, and more.


Enterprise-Ready and Secure
Our AI Data Labeling Solutions come with security features,and on-premise deployment options, end-to-end encryption, SOC2 / HIPAA certifications, and seamless integrations with object storage providers.


We offer to deploy in your preferred cloud platform. Our on-premise deployment options ensure flexibility.

Leverage Our Expertise and Data Labeling Capabilities
We utilize human intelligence alongside labeling tools to accurately generate label data and produce high-quality training datasets. With our data rating and labeling capabilities, we can help clients get to their production AI faster and scale quicker.

Single Label Generation
Classify image and video data into a single category out of many.

Multilabel Generation
Classify images and video data into multiple categories.

Bounding box Generation
Annotate Images by drawing bounding boxes around targeted objects.

Video Object Tracking
Annotate objects in videos and track them across frames.

Polygon Annotation
Annotate images by plotting the vertices of target images.


15+ Years of Experience
With over 15 years of experience in delivering purpose-built AI solutions to our clients that help maximize performance, we have worked in a range of scenarios that help us identify your problem quickly and deploy insightfully built smart solutions!


Certified Experts
Our AI experts help organizations resolve key issues that hinder performance with out-of-the-box strategies and solutions that are developed specifically for them.


1000+ Enterprise-Level Clients
By working for over 15 years in the industry, we are proud to have built a vast network of highly or satisfied clients!

Want to try our Annotation Services? We can work on a small batch of your images or videos for free before you sign up.
LET'S TALK ABOUT YOUR PROJECT: