IBM Watson Consulting Service
Improve tinghe accuracy of predictions, and optimise the efficiency
of the entire team by automating decisions and focusing on work
with a higher value.
IBM Watson Consulting Services We Offer


We offer the best in IBM consulting services for all of your IBM Watson integration needs. Both on the cloud and on-premises deployment are possible with our dedicated team of experts. Folio3 can help you migrate and integrate all your core applications to any cloud faster with open source and enterprise-ready software solutions.


Back-end Software Integration
We deliver superior IBM Watson configurations for complete back-end software integration. Our IBM consulting services help you achieve seamless integration between all your front-end applications an IBM Watson so that you never have to worry about system failures.


Custom Front-End Watson Development
At Folio3, we provide IBM consulting services specialising in custom development. We help build a Watson AI platform using a combination of various APIs to communicate with your legacy system effectively. This effectiveness in turn enables building custom new features using platforms like Java, Python, Node, Swift and .NET. All of which perform cognitive computing to solve complex problems.


Support & Troubleshooting Services
Folio3 developers are always ready to provide the best in troubleshooting and support services. Our IBM Watson consulting services address any issues that may occur regardless of the scale with zero downtime. You can, therefore concentrate on what sets you apart from the competition while we ensure secure and reliable platforms.


Custom IBM Watson App Development
Folio3's IBM watson consulting services help you develop custom applications using Watson technology in several categories, including VR/AR, Financial, Retail and Medical industries. Custom apps designed with deep learning capabilities power your business with intuitive cognitive computing that adaptive and dynamic.


Folio3's IBM watson consulting services help you use Watson Assistant to create user-friendly and straightforward support and "help-me" conversation chatbot. The Assistant is a question-and-answer system that provides a dialogue interaction between the conversation and the users and streamlines any support queries by automatically creating a dialogue flow.
Products made using IBM Watson
Converse Smartly - Speech to text converter
Folio3 developed Converse Smartly (CS) to enable both individuals and organisations alike to improve efficiency and accuracy. Based on the IBM Watson Speech API and the Natural Language Toolkit (NLTK), CS automatically identifies audio and transforms it into fully transcribed text. The transcription also includes a list of top keywords, themes and topics along with sentiment analysis and a summary.
Folio3's IBM consulting services enable you to process dialogue or speech from team meetings, interviews, conferences, seminars and lectures into text with its advanced Machine Learning, Artificial Intelligence and Natural Language Processing technology.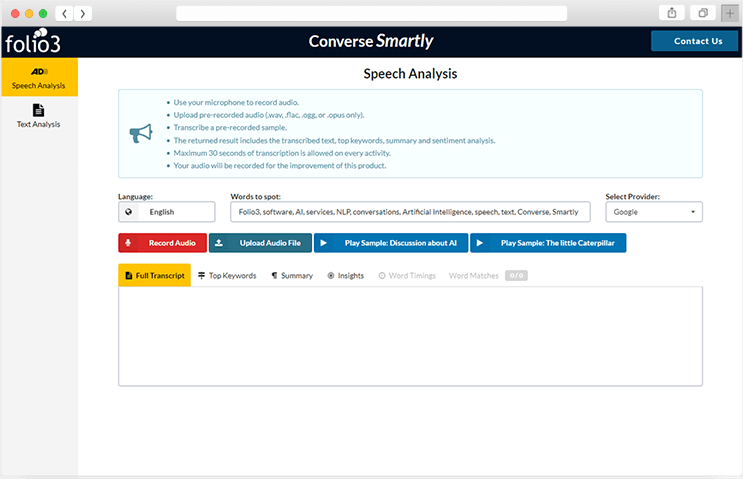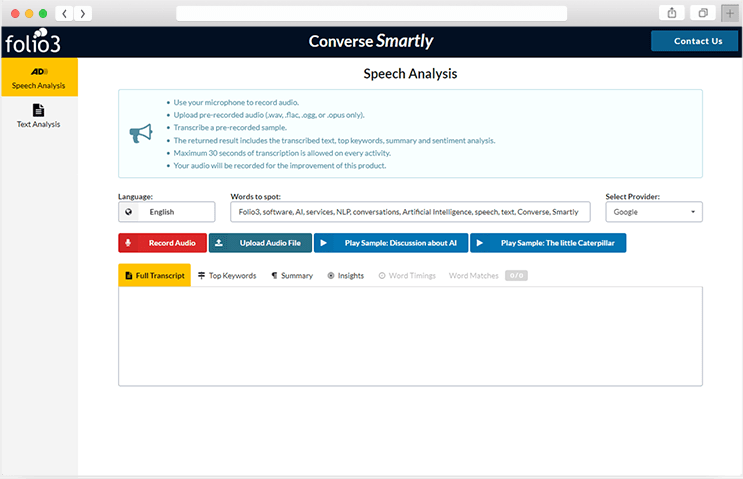 Applications of IBM Watson
Watson is well-suited for a wide variety of applications, and IBM is working closely with partners to address more and more of them. Folio3 can work on the in the following forms of IBM Watson:

Speech to Text Conversion
We use IBM Watson Text to Speech APIs that uses speech-synthesis capabilities to arrange text into natural-sounding speech. IBM Watson supports an array of dialects, voices and languages. IBM Watson Speech to Text API aids understanding of content by converting sound and audio into written text.


Using Watson Assistant, we offer a user-friendly and visually pleasing interface that allows you to connect with most messaging channels such as Slack, Facebook and Twilio. Folio3's IBM consulting services will help you develop, document and execute Watson Chatbots for your business with ease.


Using our IBM Watson powered translators, you can expand into new markets by bringing the automatic document, app, and webpage translation to your offering. You can create multilingual chatbots to communicate with any customers from around the world. With Folio3's highly flexible IBM consulting services, you can bring automation to your translating while protecting your privacy.


With IBM Watson technology, you can accurately tag, classify and train AI for visual content using machine learning and computer vision. Folio3's IBM consulting services can help you create, train, evaluate, and manage custom models for visual inspection using only a few images. The AI will quickly learn any new object or attribute seamlessly to your custom models.


Using IBM Watson, you can predict personality characteristics as well as needs and values through written text. Our IBM consulting services help you understand customer habits and preferences on an individual level while still giving you the advantages of scale. With this technology, you can get detailed portraits of personality, learn preferences in consumption and tailor the customer experience.


The Watson Tone Analyzer service helps detect language and emotional tones through linguistic analysis of any written text. We offer IBM consulting services to help you make the best use of the analyser to conduct social listening, enhance customer service and seamlessly integrate with chatbots.

IBM Watson Text classification enables quick and accessible training for custom machine or learning models. With Folio3's IBM consulting services you can effortlessly use the textual analyser to process and label your textual data by directly uploading your training data as a .csv file, and that's it.
Do you require IBM Watson Consulting Service?
Drop us a line and our experts will provide you with a free 1-hr consultancy and discuss your project requirements!
IBM Watson Usage Classification
IBM Watson has a wide range of uses and applications limited only to your resources and needs. By working closely with its partners, the company is well suited to address any situation. Folio3's IBM consulting services are, therefore, top-notch as well to match the dynamic nature of this platform. The following categories serve as a rough guide to the potential uses:
Diagnosis and action
Research and discovery
Explore and uncover
Enhance operations
Manage risk and liability
Diagnosis and action
Research and discovery
Explore and uncover
Enhance operations
Manage risk and liability
Watson AI helps your industries transform
Incorporated into organisations of all sizes ranging from hospitality to healthcare to education, Watson AI gives you the edge by streamlining workflows and improving productivity. When coupled with Folio3's IBM business consulting services, nothing is standing in your way.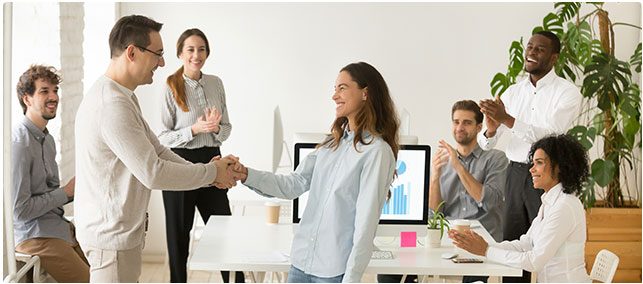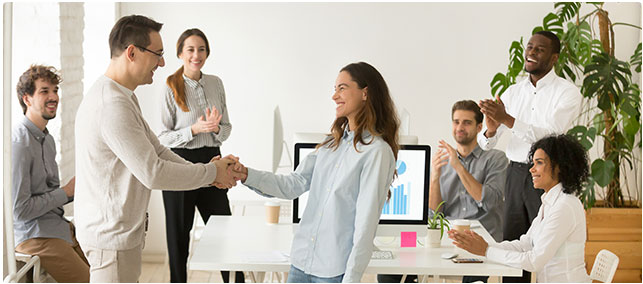 IBM Watson Recruitment, Adverse Impact Analysis
Empower HR and increase the efficiency of recruiters with IBM Watson Recruitment. At the same time, expand HR's role in the business finding the most qualified candidates for any job while monitoring possible adverse impact. Partnered with Folio3 and our IBM consulting services, nothing can undermine your success.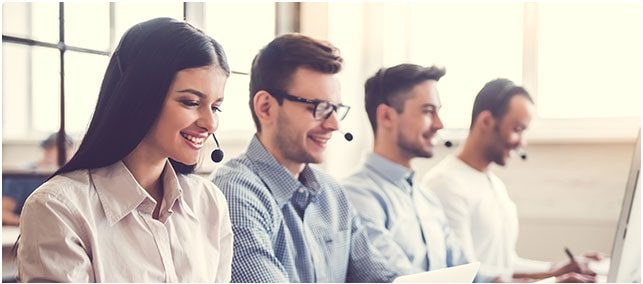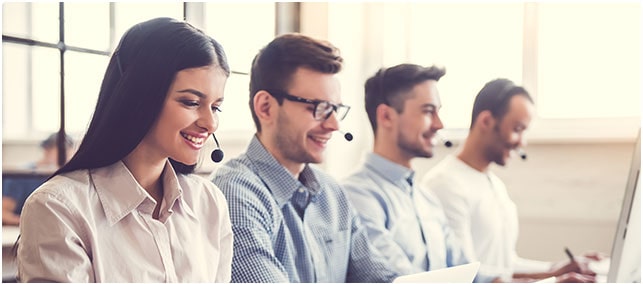 Watson Discovery for Salesforce
Close cases faster with Watson Discovery for Salesforce by equipping your agents with the best in AI. With seamless access to all the knowledge they need, your agents can resolve cases quickly from within Salesforce.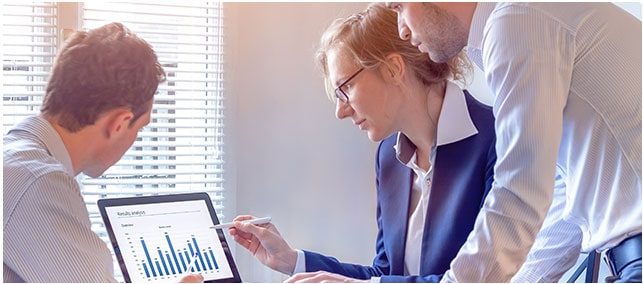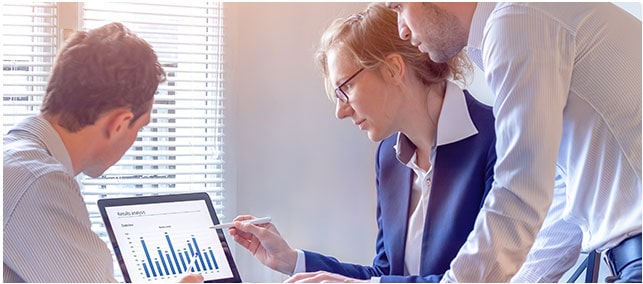 Watson Assistant for Marketing
Watson Assistant for Marketing offers powerful insights to marketers and campaign designers. Create consistent campaigns across all media platforms to improve customer engagement, increase customer loyalty and work smarter.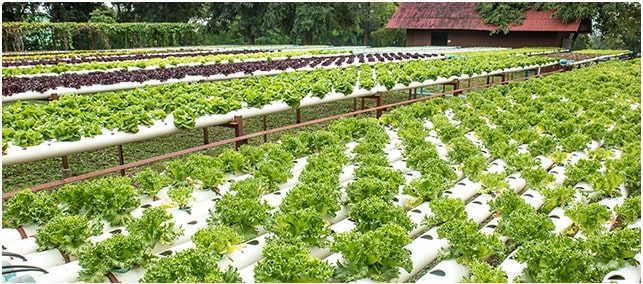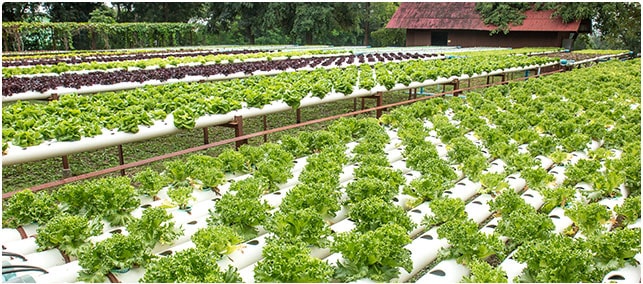 Watson Decision Platform for Agriculture
The IBM Watson Decision Platform for Agriculture enables robust and data-driven decision making in agribusiness. Access a vast array of agriculture-related analytics through user-friendly APIs and visualisation tools optimised for any platform.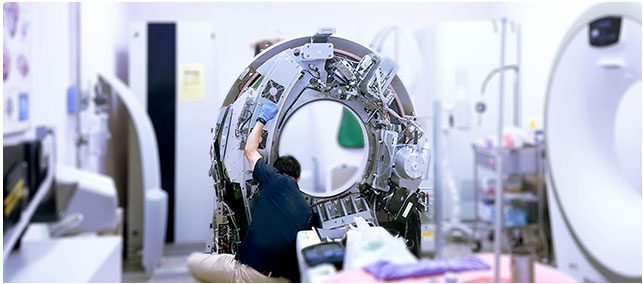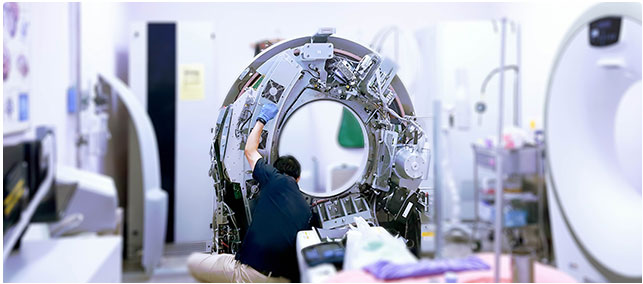 IBM Equipment Maintenance Assistant
Improve asset maintenance with the IBM Equipment Maintenance Assistant. IBM Watson powered AI offers reduced knowledge gaps, improved troubleshooting and operational efficiency.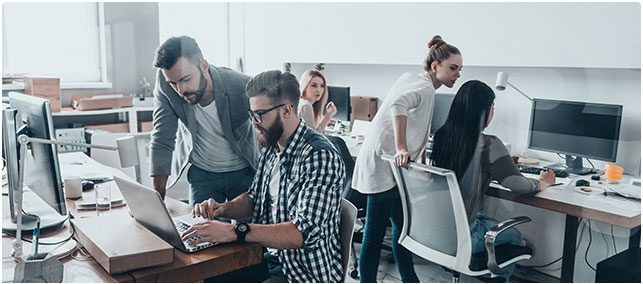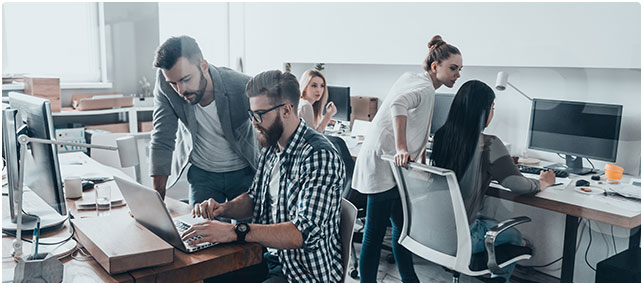 IBM IoT Building Insights
Understanding occupancy in every building, facility and space has never been easier. With IBM Building Insights, securely store data from each site and use it to analyse a building's performance, all on the cloud.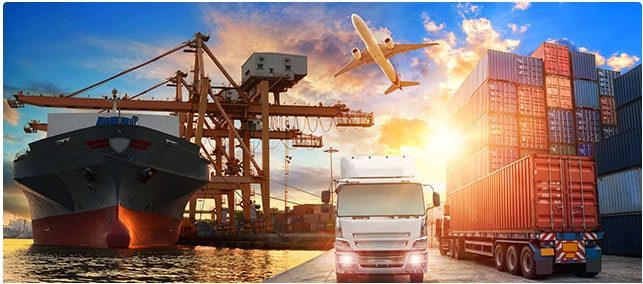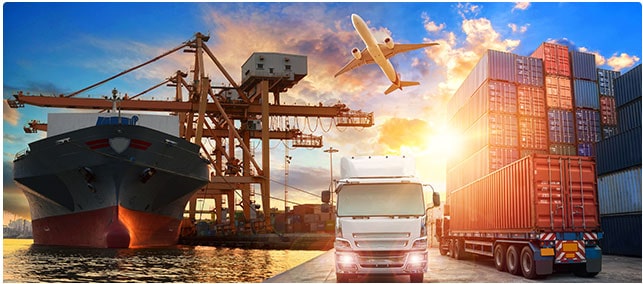 IBM Watson Supply Chain Insights
Gain insight and predictive analytics to respond faster and with confidence to changes in the supply chain. With IBM Watson Supply Chain Insights, quickly assess and effectively mitigate disruptions.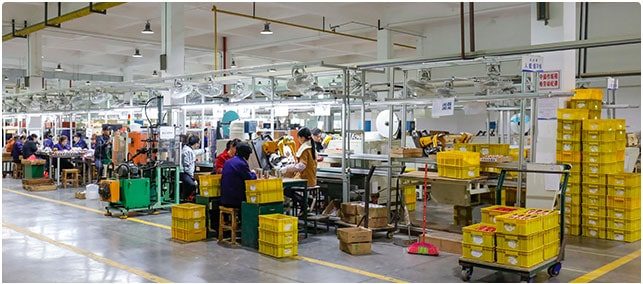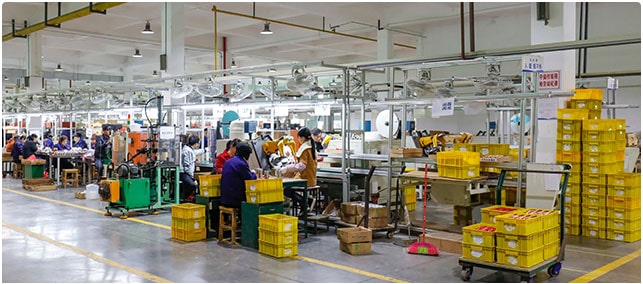 IBM Production Quality Insights
IBM Production Quality Insights enables the identification and management of flaws during production. Equipped with AI visual inspection, you can effectively reduce costs and improve throughput.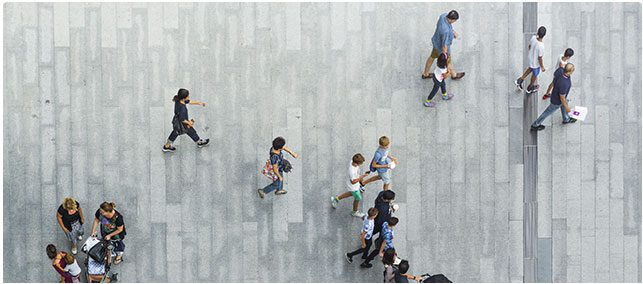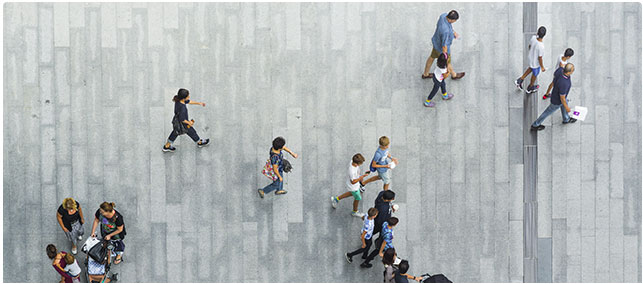 IBM WEATHERfx Footfall with Watson
Combining the power of weather intelligence and cross-channel digital marketing platforms, WeatherFX allows marketers to efficiently and effectively encourage more significant in-store foot traffic.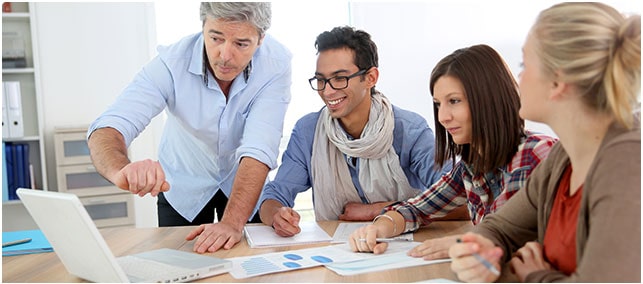 IBM Production Optimization
IBM Watson offers powerful AI-backed insight and a prescriptive approach to assist operations in optimising performance and pinpointing and potential losses in terms of throughput, cost and quality.
No worries, let us talk you through the process. Contact us today for a free demo!
Why Choose Folio3 as your IBM Watson Partner?


A long history and vast experience equip Folio3's IBM consulting services with the right tools to derive the best performance from IBM Watson.


One of the most qualified teams in the industry help delivers Folio3's IBM consulting services for deploying all your application needs through IBM Watson.


1000+ Enterprise-Level Clients
Folio3's IBM business consulting services team boasts a wide variety of industry experience ranging from healthcare to agriculture to road traffic management.
LET'S TALK ABOUT YOUR PROJECT:
What is IBM Watson?
IBM Watson is a collection of enterprise-ready AI tools, services and software that automate processes and improve both operational and administrative efficiency, including superior cloud technology.
Why is IBM Watson better than the rest?
Improves accuracy
IBM Watson automatically applies language and grammar and structural improvements to audio.
Identify multiple speakers
The text to Speech API powered by IBM Watson can recognise and identify several speakers of varying origins with both accuracy and confidence.
Support for custom modelling
Customizable APIs offer options language preference and names of individuals, sensitive subjects and more.
Speech to text in real-time
Transcribe and analyse audio in real-time as it comes in through a microphone with IBM Watson's Speech to Text API.
Diverse language support
IBM Watson offers speech recognition technology that transcribes Arabic, English, Spanish, French, Brazilian Portuguese, Japanese, and Mandarin speech into text automatically.
Diverse audio format support
Automatically identify and transcribe all manner of discussions with accuracy regardless of sound quality or audio formats (mp3, .mpeg, .wav and .flac.)
Word customisation support
IBM Watson offers advanced Natural Language Processing to analyse any text to derive keywords, concepts and categories.
How much does IBM Watson cost?
IBM Watson is available in four different packages: 1) Lite, 2) Pay-as-you-go, 3) Reserved instances, 4) Subscription. The services range from free to upwards of 80$ per month per user.
Is IBM Watson Free to Use?
Yes, some data analytics tools are available for the public free of cost.
IS IBM Watson AI?
Sophisticated and powerful AI powers IBM Watson and all of its APIs, tools and applications.
What is IBM Watson health?
IBM Watson Health helps solve global health challenges through data, analytics and AI. With a combination of human knowledge and computer systems, IBM Watson Health helps health professionals and researchers around the world by encouraging data-driven insight and subsequent decision making.
What is IBM Watson analytics?
Unfortunately, Watson Analytics is no longer available, but there is an alternative. The all-new IBM Cognos Analytics 11.1 includes the directed discovery of data and automated predictive analytics combined with cognitive features. With IBM Cognos, you can quickly and easily discover meaning and patterns in your data.
Who uses IBM Watson?
The user base for IBM Watson is quite varied. Professionals from all industries use IBM's AI tools to make better, more informed decisions and determine the best course of action.