Modern technologies are changing our landscape every single day, across pretty much all industries. And they are present everywhere as well, especially in the case of smartphones, laptops, tablets, and digital assistants. This means that today's children are exposed to it at a very early age, which every now and then sparks a debate about how much time they spend staring at various screens, when we should really be discussing how we can use that technology to make their education better.
More specifically, we should talk about how artificial intelligence is revolutionizing online education. Online education has become more crucial than ever, thanks in part to the pandemic, which is why it's necessary to make it as effective as possible, or perhaps even better than traditional education. One of the tools for that job is AI, so let's consider all the different ways in which it can aid and transform online education.
1. Global Access
For college students, global access to Best Essays has been hugely helpful, because they can get high-quality academic writing no matter where or when they are in the world. Different AI tools can help break down these barriers even further. For example, AI software can make online learning more accessible to students which have learning disabilities, such as hearing or visual impairments, by turning text into speech and vice versa. More of the same can be done with AI tools that translate audio and video content in real-time and produce subtitles for foreign language students, which means they would gain access to more learning materials.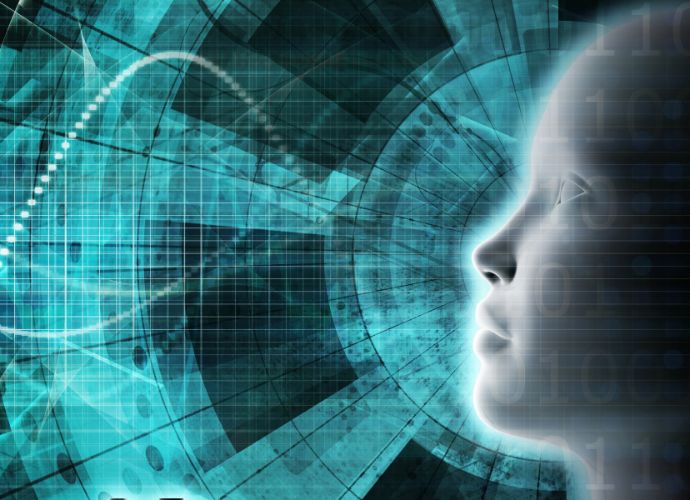 Of course, the most obvious benefit for students would be to attend classes that aren't available at their school or college, as well as listen to lectures from home when they are sick or traveling. The possibilities in terms of accessibility to educational content with AI are almost endless.
2. More Efficient Educators
Educators, teachers, and professors play a key role when it comes to educating the young minds of tomorrow, and they certainly cannot be replaced by AI. However, AI software might change their role in the coming years. For instance, AI could help educators with student grading, evaluation, and assessments. Also, it could help college recruiters narrow their choice of college applicants. Finally, AI would be able to provide a more personalized education for each student, which means that educators would also be tasked with implementing this technology in a constructive and helpful way. They would be there to supplement existing lessons, as well as focus more on the pedagogical side of their job, which often goes neglected with a densely packed curriculum.
3. 24/7 Availability
We are already using digital assistants in our households for entertainment purposes, as well as to order something online or find information that we need in a matter of seconds. Well, those assistants are powered by AI, which means they can be used to enable students to study at their own pace. This is in stark contract with traditional, classroom-based education, which requires students to attend their classes at the same time. However, since each student is different, AI-powered chatbots and digital assistants would enable students to get mentorship and guidance at any moment during the day. Also, students could tailor their schedule, so that it coincides with the times when they are at their most productive. 
4. Better College Selection
Picking the right college can be a nightmare, not just because of the high demands that academic institutions require of their students and future applicants, but also because a lot of high school students, even at the end of their senior year, have no idea what they want to do next. AI-powered engines would be able to make their choice a lot easier. For instance, future college students would need to enter their grades, skills, and preferences, and the engine would be able to provide a list of academic institutions most suited to their capabilities and interests. Students would be able to adapt more quickly to a college that is perfectly suited to their strengths and take less time with different trainings and procedures. 
5. More Easily Digestible Content
Sometimes it's not about the subject matter itself, but the way it is presented to the student. For instance, very academic, dense, and dry writing that is usually found in textbooks can intimidate and overwhelm students, and make the subject more complicated than it really is. AI, on the other hand, would be able to create smart content that is broken down into chunks that are more easily digestible for students, as well as generate content that is visually oriented, making it more accessible. 
Conclusion
AI seems like an exciting prospect, especially when it comes to online education. Not only does t have the potential to make education more accessible to anyone anywhere, but also more engaging and effective, since every student would have a chance to customize the way they approach their studying. The future of education, thanks to AI, looks very bright. 
Muhammad Imran is a regular content contributor at Folio3.Ai, In this growing technological era, I love to be updated as a techy person. Writing on different technologies is my passion and understanding of new things that I can grow with the world.