With over five billion internet users worldwide and its popularity increasing among all demographic segments, AI in e-commerce is the way to go for practically all businesses. Creating a strong online presence means business owners or companies can reach potential customers and grow business operations, getting great authority in the marketplace. It is nearly impossible for companies to compete in the highly competitive business world if it doesn't have a strong online presence, which is the core of e-commerce.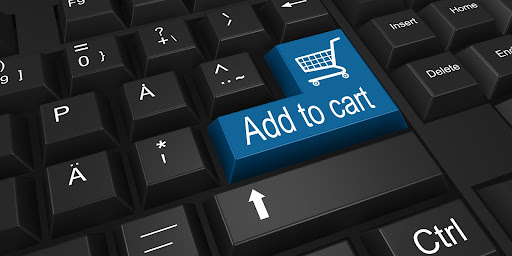 How E-commerce Can Reduce Operational Costs for Businesses
Not only does e-commerce open new opportunities to reach a larger audience for businesses but it can also reduce operational costs. Let's take a look at some of the most significant cost reduction areas for businesses:
No physical property to rent or own
Unlike brick-and-mortar stores, e-commerce businesses do not need to pay for the property to host their operations. Everything is done online. There may be costs for online hosting, but it is significantly smaller compared to having a physical shop.
With an e-commerce site, a business doesn't need a large team of employees to manage the operations. Most e-commerce platforms come with integrated tools that automate most of the tasks. This saves large amounts of capital for businesses.
An e-commerce site allows businesses to be discovered by a larger audience. More potential customers can find businesses' products and services online with integrated search engine optimization (SEO) and clever content marketing tools.
Most e-commerce platforms have built-in analytics tools such as e-commerce site search that allow businesses to acquire data about their audiences and how they can improve their products or services. Instead of investing in expensive data consultants, e-commerce businesses can obtain data automatically.
The Advantages of Having an E-commerce Site
No doubt selling online has helped several businesses earn more and grow successfully. Let's explore some of the most important benefits of investing in an e-commerce website:
A faster and more convenient buying process
With a user-friendly e-commerce platform, for example, done through Symphony development, customers spend much less time shopping for what they're looking for. They can simply and conveniently browse through many products at a time and buy what they like.
Unlike physical stores that have to close their doors at certain times, e-commerce businesses are available 24/7 online. As a result, customers can shop from the comfort of their homes or anywhere else, at any time. This can, ultimately, lead to more sales.
E-commerce sellers don't have to spend big amounts on promoting their offerings. The world of e-commerce offers several affordable, quick ways to market online. E-commerce marketplaces are great visual channels – and sellers can easily show off their products.
Availability of product information
E-commerce sites allow businesses to add information about their offerings, so customers can find out more about products and services without having to go into a physical store or talk to anyone.
Consumers like personalization; the same goes for how they pay for products and services. E-commerce marketplaces allow multiple payment modes, including cash on delivery, UPI, card on delivery, EMIs on credit or debit cards, and credit facilities.
Essential Specialists That Help to Reduce E-commerce Operational Costs and Improve Online Businesses
Developing an e-commerce site involves many different areas of specialty. As a result, businesses have to invest in the expertise of a variety of specialists when planning to get an e-commerce platform up and running. Some of the specialists that can help potential e-commerce businesses save costs and enhance their online presence include:
Developers are skilled and experienced in developing user-friendly platforms for businesses to host their products or services online. Specialized developers, such as Symfony specialists, create e-commerce sites on specialized platforms such as Magento. When done right, development outsourcing can help e-commerce businesses save money by automating certain tasks. You should look at Magento development company Ukraine if you need such specialists for your team.
UI and UX designers help create user-friendly interfaces that enable consumers to navigate e-commerce sites easily. This leads to satisfied sellers returning to the same businesses, helping to enhance sales.
Content specialists help businesses create effective content in text, images, video, etc. They can save businesses money by enhancing their content and SEO to stand out online instead of investing in expensive marketing tactics.
E-commerce Trends in 2022
For e-commerce businesses, keeping up to date with industry trends is especially important to stay competitive and identify new opportunities. Some of the current trends include:
Augmented reality makes the online shopping experience more real.
Voice search to make online shopping more convenient.
Artificial Intelligence and machine learning allow consumers to have personalized shopping experiences.
On-site personalization using insights to create individualized experiences.
Big data improves tailored experiences.
Chatbots are used to educate and provide information 24/7.
Mobile shopping enhances convenience.
The Bottom Line
Today, having an e-commerce business offers many benefits for businesses, big and small. When businesses invest in the right platform and find a development team, an e-commerce site can greatly reduce the operating costs of businesses and significantly enhance their sales.