Use Generative AI Solutions To Innovate Faster
Create impactful customer experiences faster with Generative AI Solutions and transform
your workflows and products.

Breakthrough Innovation via Generative AI Solutions
Generate content, conversations, images, videos, or even audio with AI. Generative AI is powered by Large Language Models that can be tuned to individual use cases and scenarios that complement your business processes.

With Folio3 AI's Generative AI Solutions, you can automate conversations, and creative tasks, optimize processes, and create unique experiences for your customers.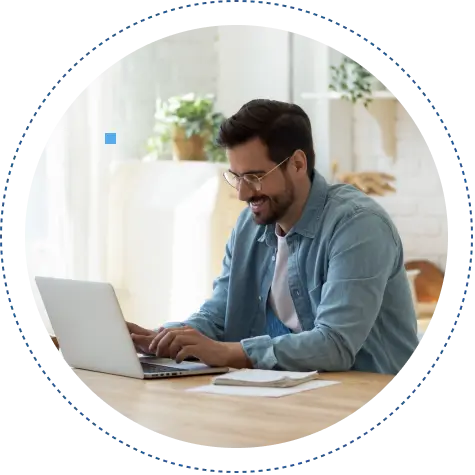 Create Competitive Advantages with Generative AI

Reinvent key business processes that experience a lot of friction with AI by transforming products and applications to deliver game-changing customer experiences.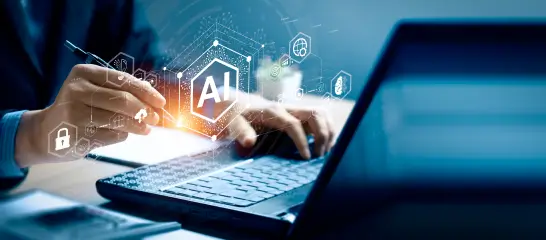 Generative AI for Enterprise
Implement AI to deliver key advantages from a top-down approach while ensuring regulatory, strategic, and operational feasibility.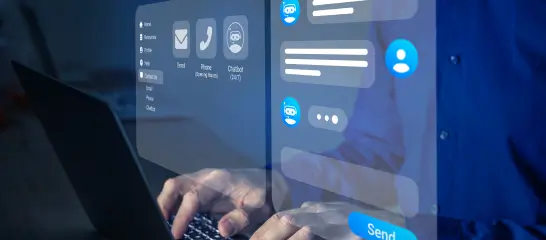 Generative AI for Business Transformation
Transform specific business areas to deploy faster innovation, maximized productivity, and elevate experience across sales, marketing, customer service, support, legal, and HR functions.
Smooth and Frictionless Generative AI Solutions Development
Ensure a seamless development and integration process where your business applications and processes are supercharged with the power of Generative AI.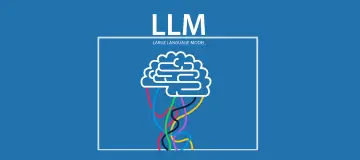 Large Language Models
Leverage Large Language Models to complement your products and services. Develop custom applications or integrate with existing products to deliver transformative experiences.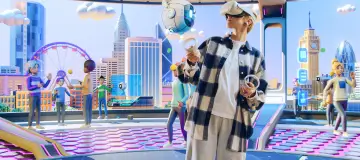 Image Generation
Generate creatives and images that are high quality and custom tuned to your guidelines and requirements.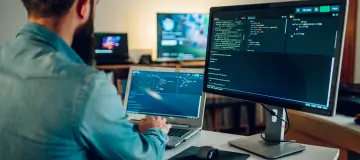 Retail Behavior Tracking
Add speed to your development teams at scale by leveraging AI. Generate code with high accuracy and efficiency to reduce repetitive tasks and boost productivity.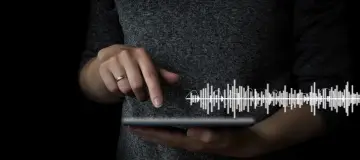 Audio Generation
Generate high-quality audio at speed. Leverage engaging, professional-quality audio that captivates your audience and elevates your brand.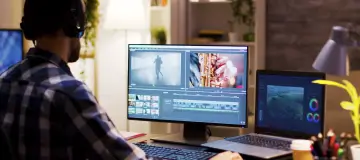 Video Generation
Create exceptional video content with Generative AI that is tailored to your brand guidelines and use cases.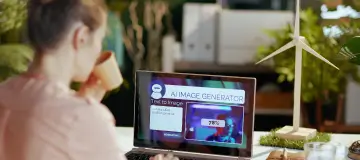 Multi-Modal Solutions
Create multi-modal solutions like text-image or text-video generation that transform user experiences at scale.

Achieve Business Goals With Generative AI Solutions
By using Generative AI Development, you can unlock new opportunities and drive growth in your business.

Improved Customer Experience
Create delightful and impacting customer experiences that maximize engagement.

Automate repetitive tasks to reduce costs, and improve overall productivity.


Customize Models to your unique use cases and create a lasting competitive advantage

Implement Generative AI in your business at scale to maximize productivity and efficiency.


Digital Sales platform with AI-Generated Avatar Creation
A US-based digital services provider company was looking for a technology partner who could help them create a platform for digital sales with AI-based customized avatar creation. Folio3 AI developed a customized digital sales platform for them with AI-Generated avatar creation for an engaging and smooth user experience.
Expertise used
Machine Learning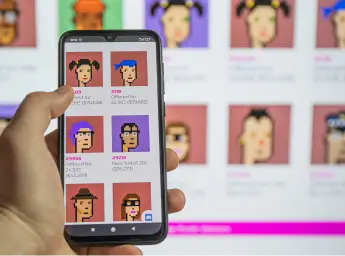 Why Do Customers Choose Folio3?

We have developed purpose-built AI solutions that help maximize performance based on more than 15 years of experience. We have worked in various scenarios that help us identify your problem quickly and develop insightful solutions!


Certified Software Engineers

With innovative tactics and tailored solutions created just for businesses, our AI professionals assist enterprises in resolving critical issues that limit performance.

1000+ Enterprise-Level Clients
Over the last 15 years, we've built an extensive client base of delighted customers!


20+ Pre-built Models Deployed
We have worked on multiple projects deploying more than 20 pre-built AI models on various projects globally
LET'S TALK ABOUT YOUR PROJECT: