Aiden Enabled

End-to-End MLOPS Service
Being the first and only software company that collects vehicle data through sensors and makes it useful for consumers, Aiden had to face challenges while managing the machine learning workloads of the software projects. Folio3 augmented their staff with an experienced MLOPs team for faster deployment, reduced system errors, and a smooth integration on the cloud.
Founded by Volvo Cars innovators and backed by Silicon Valley entrepreneurs, Aiden is a California-based startup. Aiden is the first Software solution that takes sensor data from vehicles, makes it useful, and then passes that data to different consumers.


Team composition

6 members

Client name

Aiden

Expertise used

Machine Learning, Vehicle Detection, and Fleet Management

Duration

10 months

Services provided

MLOPS, Module development, model training, Data capture, and segregation, AWS Cloud Deployment

Country

US

Industry

Embedded Software Products
Folio3 AI-augmented Aiden's staff with an experienced MLOPs team that oversaw all the aspects of machine learning project management, and delivered projects on time and with the minimum amount of system errors, thereby ensuring maximum data science productivity. The software solution produced consisted of 3 different modules.
Vehicle Fleet Provisioning

The fleet vehicle provisioning module automatically provisioned a new vehicle with AWS IoT Core using a bootstrap certificate. Every vehicle receives a unique certificate from AWS IoT Core upon successful provisioning, which is used for future communication.


Data Ingestion Pipeline.

The data ingestion pipeline module collects the data on the cloud from the vehicle and then sends it to different consumers on their respective data pipelines.


Deployed on AWS Cloud
Deployed on AWS cloud for using the AWS IOT and vehicle fleet provision services, which included the automatic provision of new vehicles and communication with AWS IOT Core.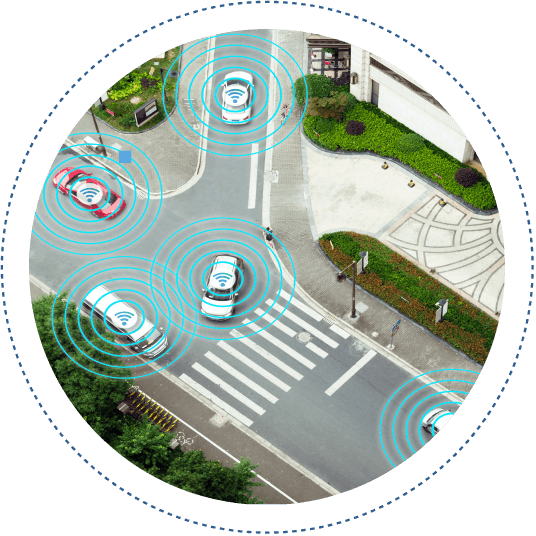 Consent Management
The consent management module enables consumers to send consent forms to the vehicles that need to be accepted by the vehicle owner. This module includes revoking consent forms and sending notifications to the vehicle.

End-to-End MLOPs Service
Folio3's team of machine learning developers made sure all the modules were deployed and integrated smoothly according to Aiden's consumer requirements with minimum errors and maximum efficiency.

Data Segregation and Distribution
The data captured from vehicle sensors is sent to AWS IoT Core, segregated based on consumer needs, and then distributed to the respective consumers.
insights.
All project modules were completed on time by the Folio3 AI MLOps team with maximum productivity, meeting all project challenges and enhancing Aiden's software functionality by as much as 50%.